Unnamed Brand: UI/UX, Motion Graphics, Animation, Icon Illustration
Tools used: Adobe Illustrator, After Effects, Photoshop 
During my time at Studio D Creative, I was lead on a user interface design concept with simple games for kids that would live in a screen on a table. Due to an NDA, I cannot share this project's client so all logos and mentions have been swapped out.
Considerations that were required to think of solutions for:
TIME
The screen would be in a table at a popular fast food chain's restaurants so time spent on
this device was considered and how long until a new family would sit down.
AUDIENCE
Kids were the primary audience so we needed to take into consideration of their hand-eye-coordination, the size of their hands, how they would interact with the screen, etc.

ORIENTATION
How will people view it? Vertically, horizontally? Split screen? After deliberating and trying out the different options, we went with a vertical format so that the entire table could view the screen in a comfortable manner.
Icon studies for the general aesthetic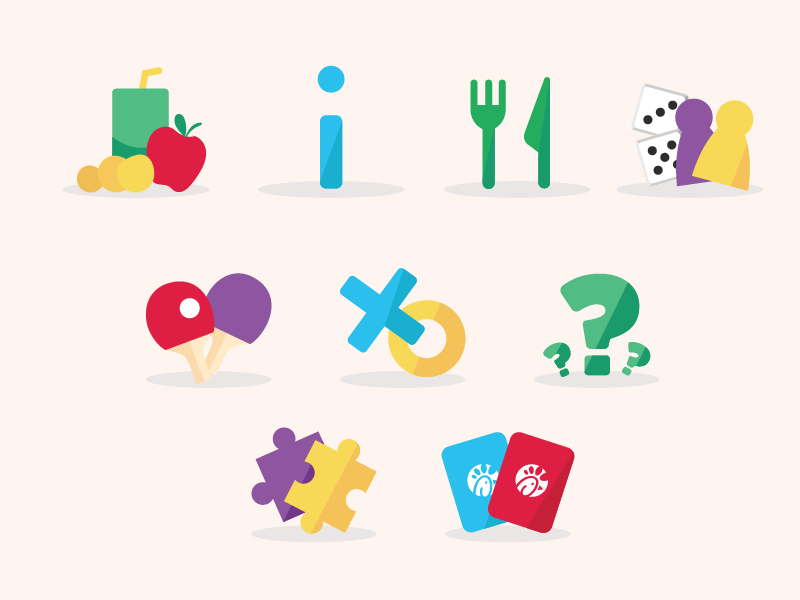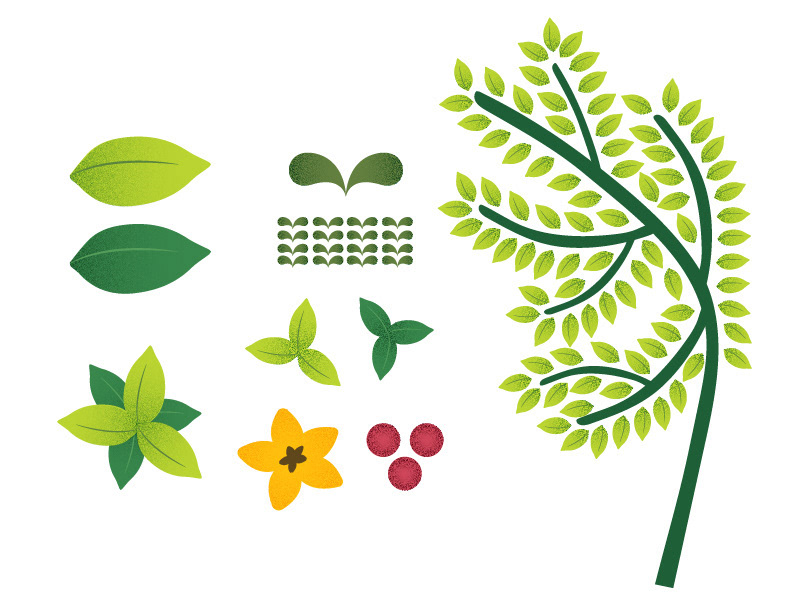 I created a site map so that we had a clear understanding where screens would go and how they all connect to each other.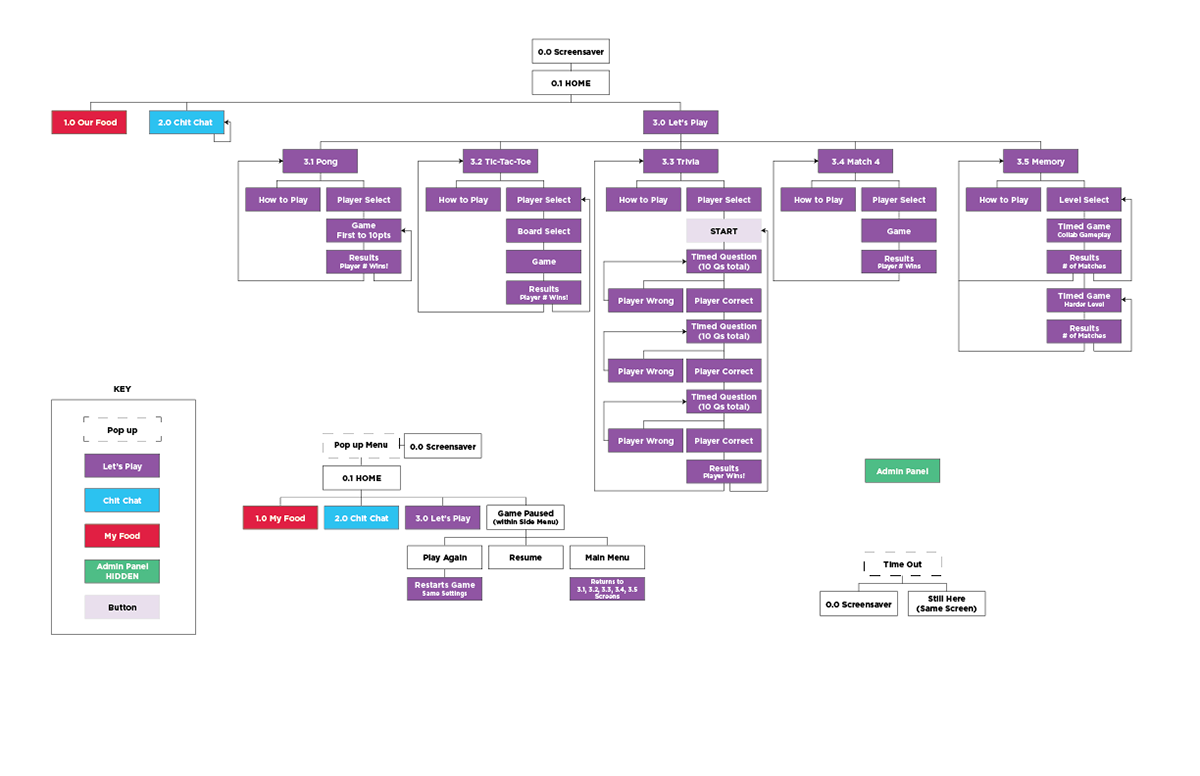 While researching the restaurant's space, we had taken photos of a potential sized table. This one was not ADA but it would be a general sized table. Our environmental designer modeled the table we had in mind with the screen inside the table (wood finish, red powder).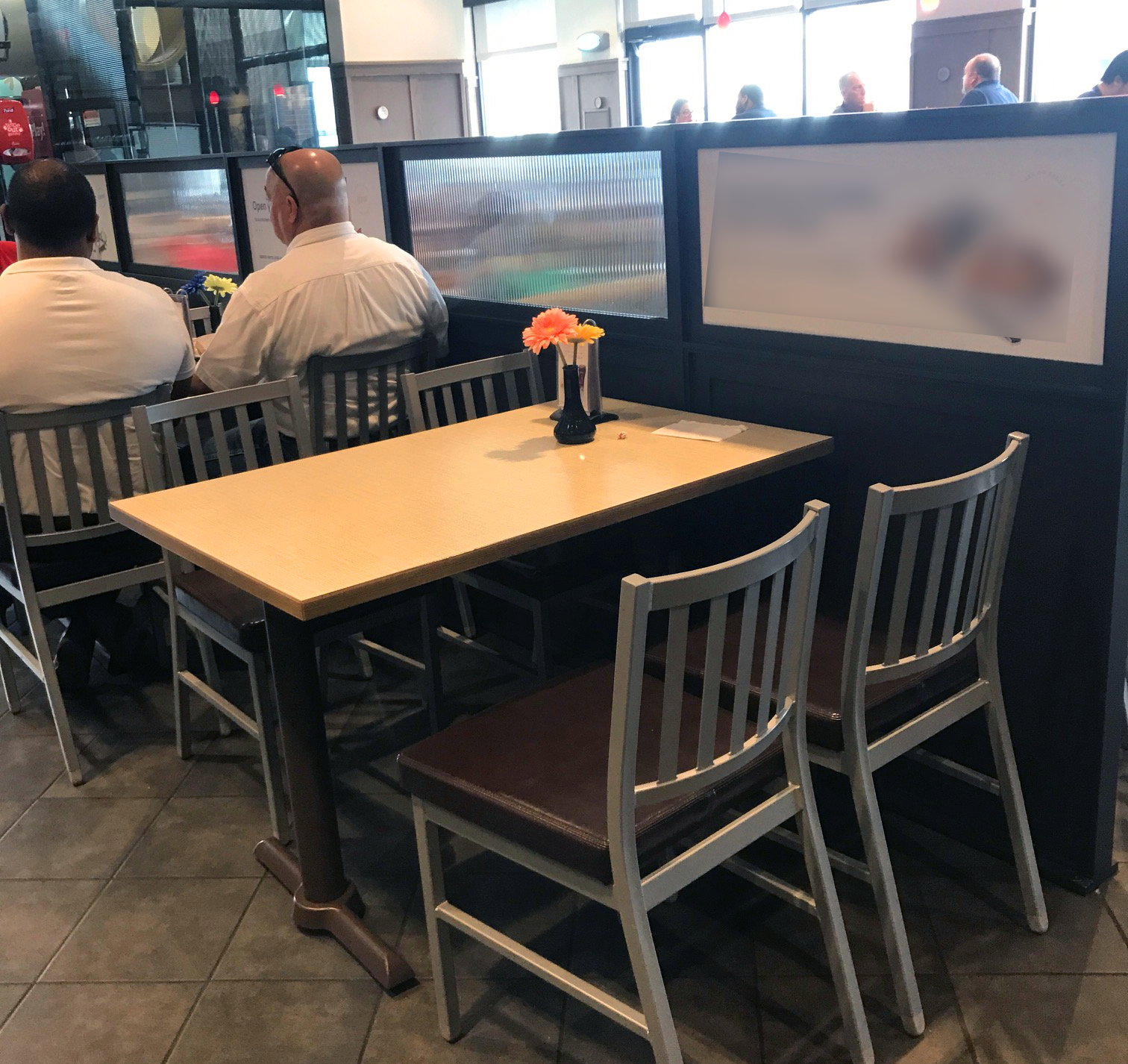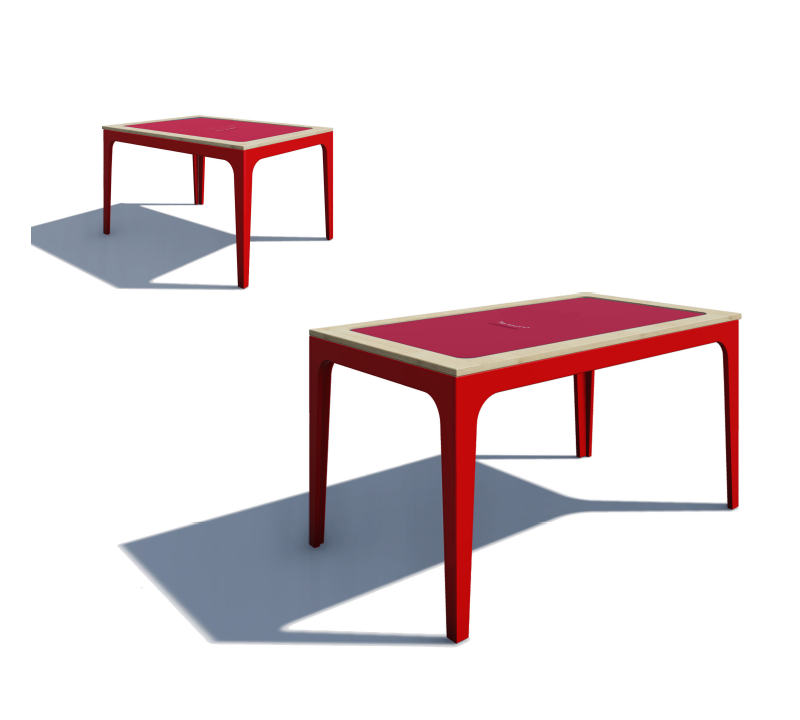 Home & Misc pages
Large, colorful buttons so it's easier for kids to interact with.
We also have an automatic reset popup when the interface is idle in case a new family were to come to the table.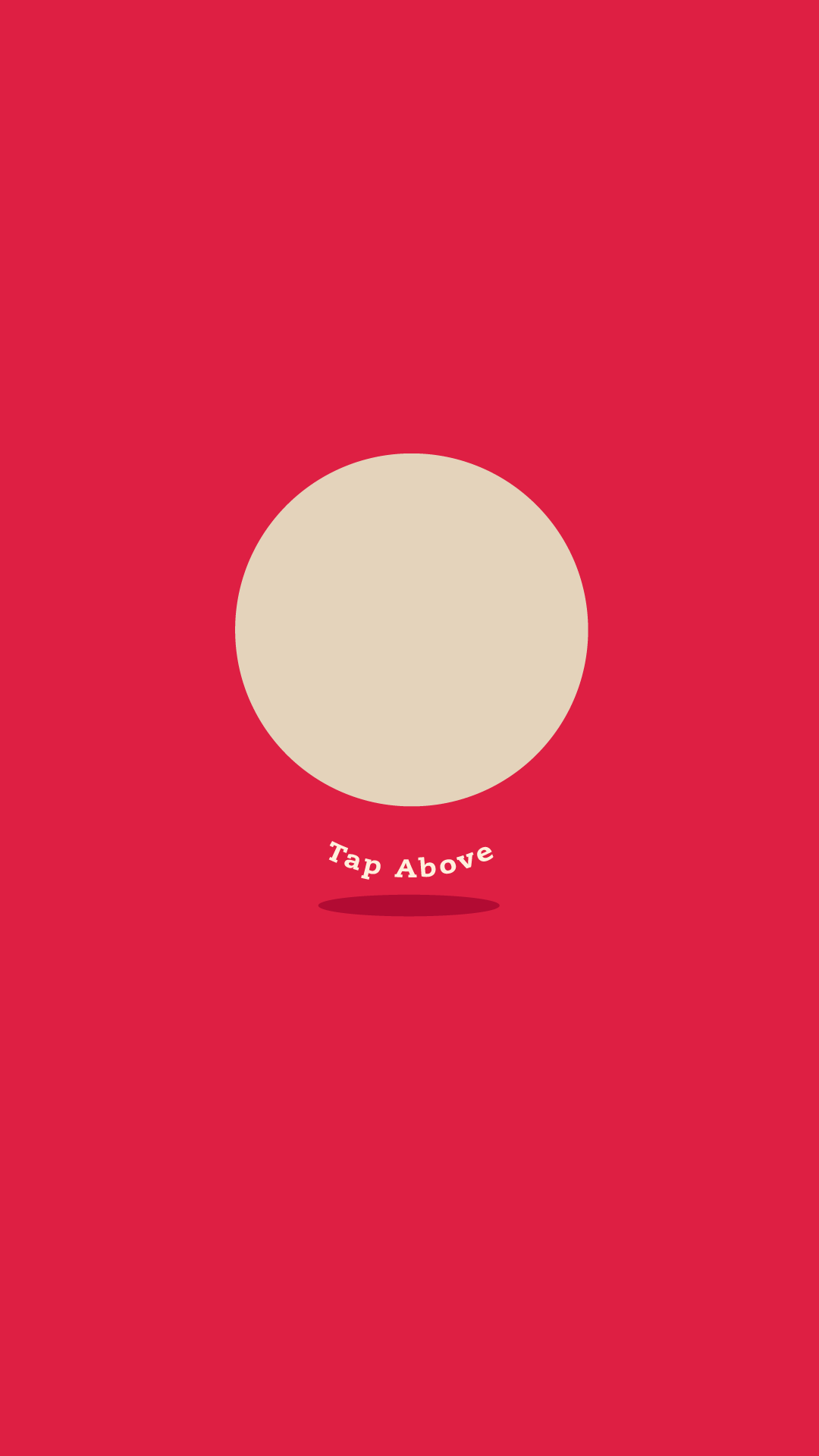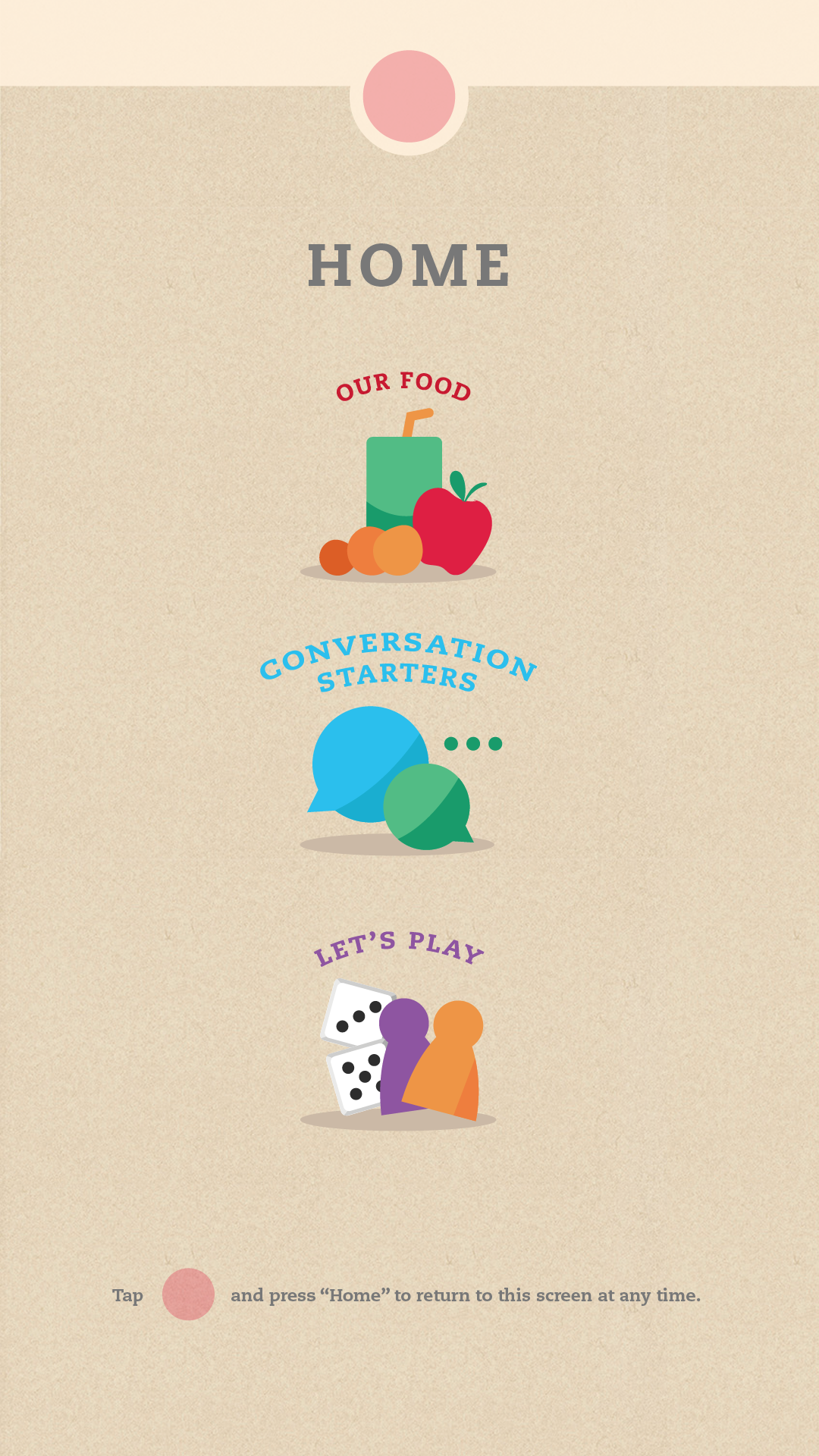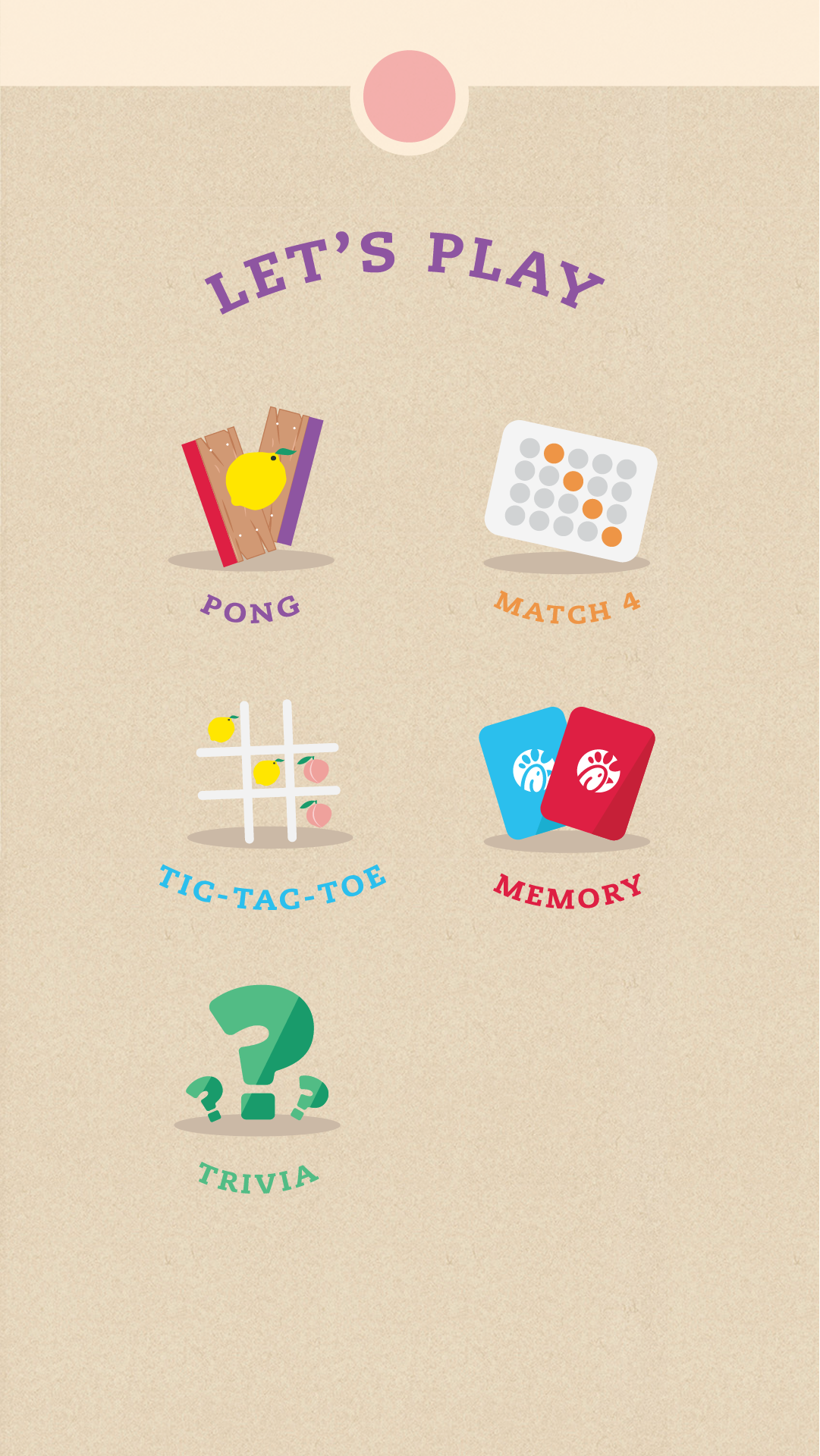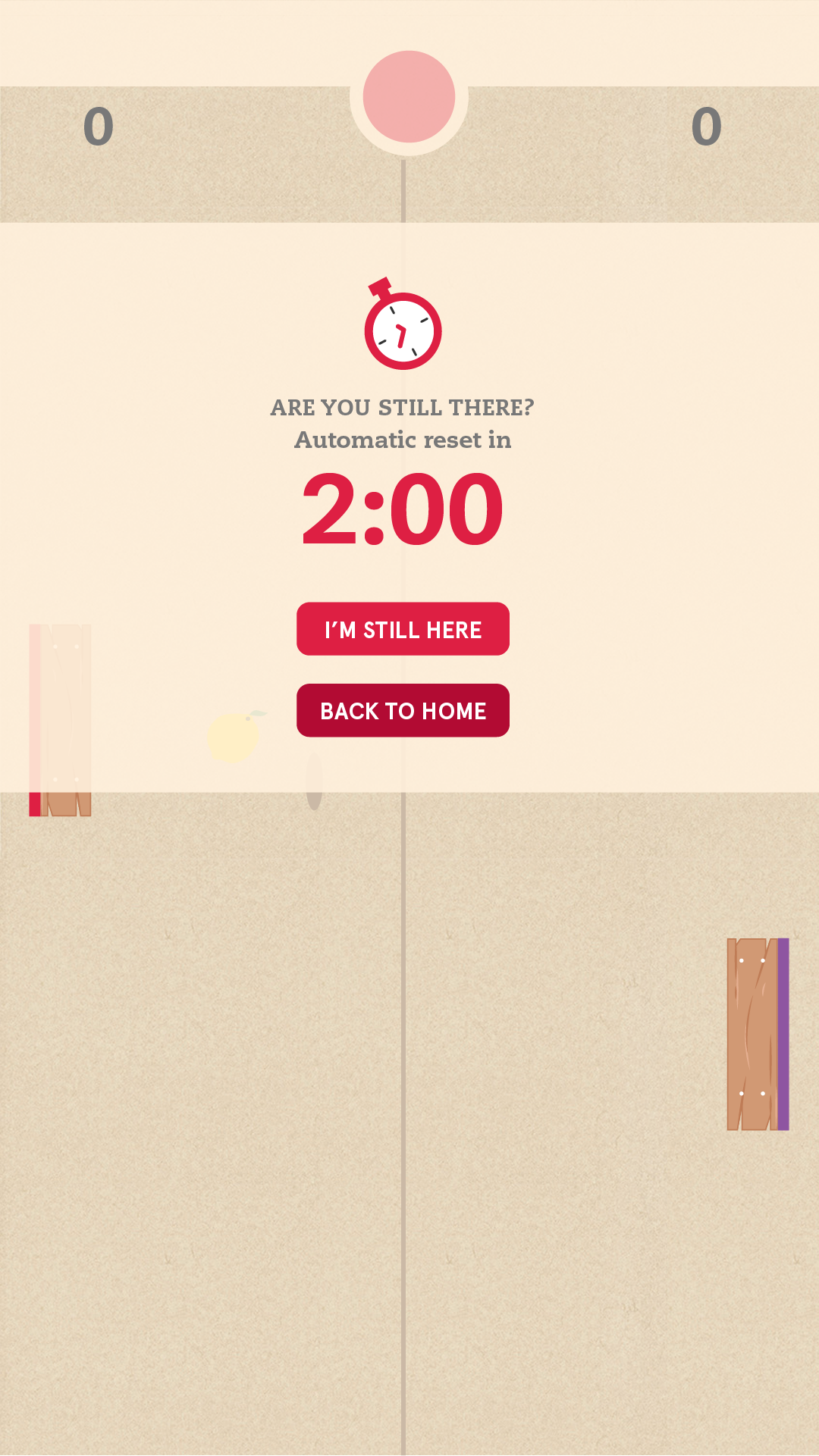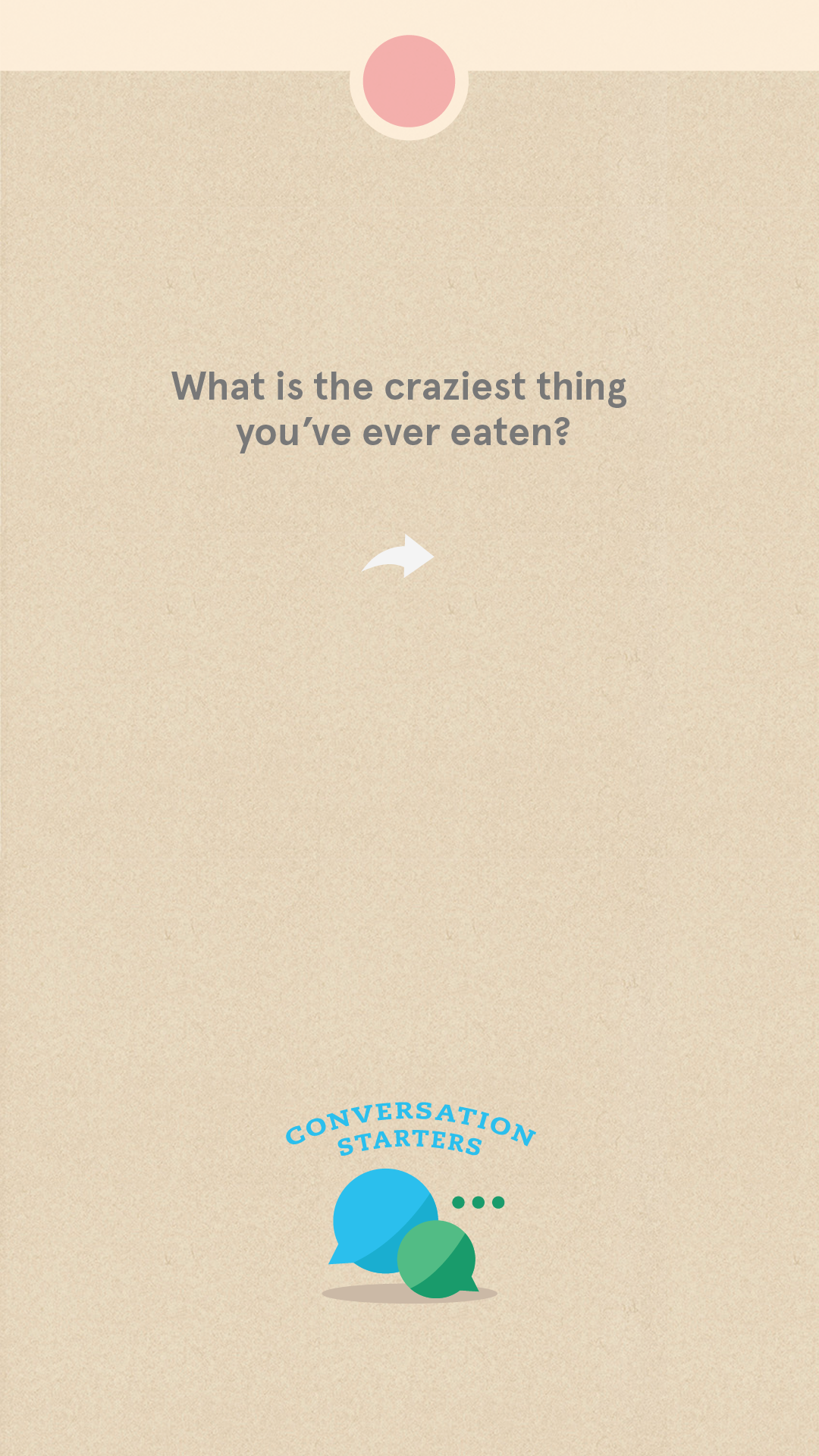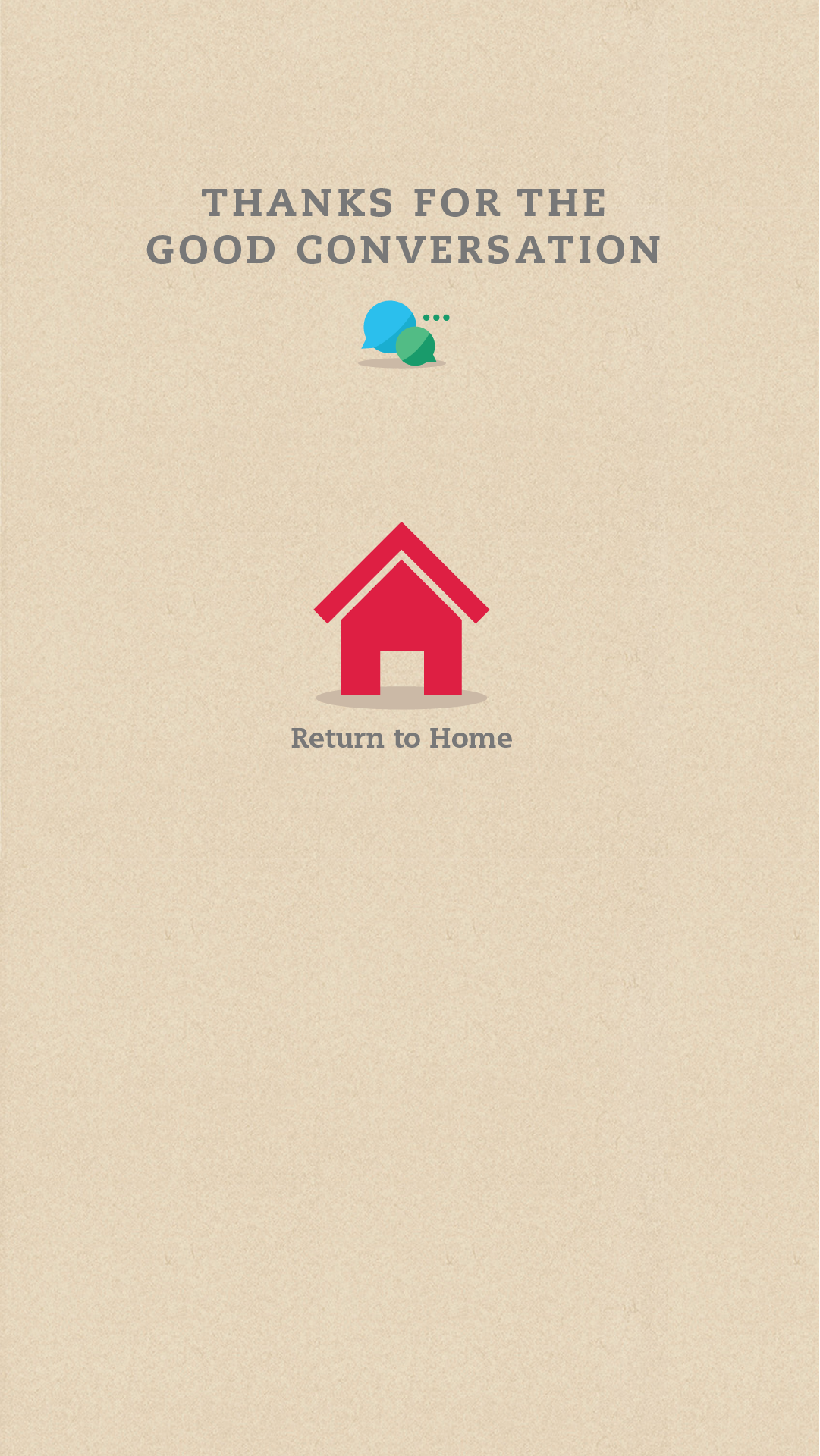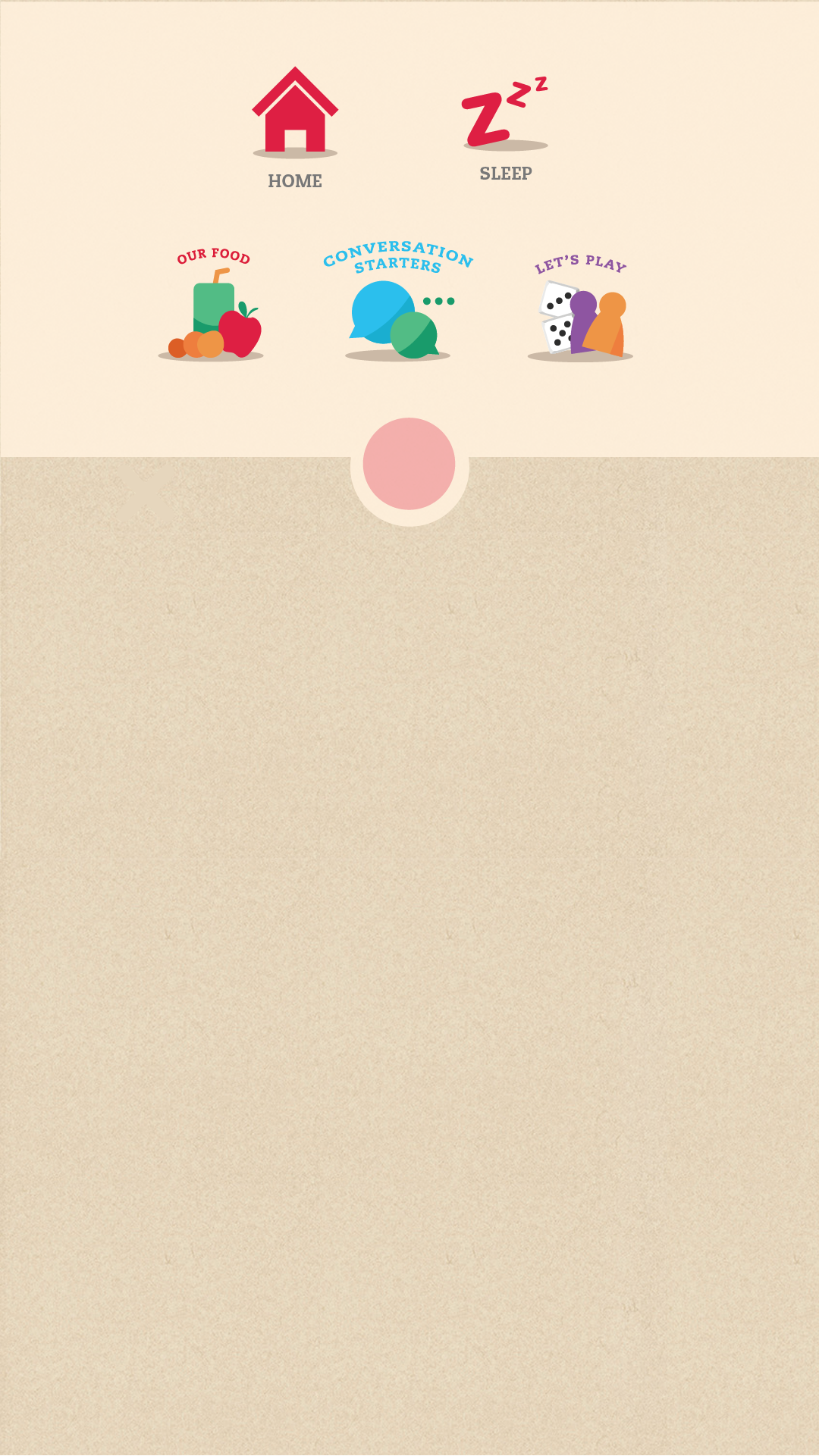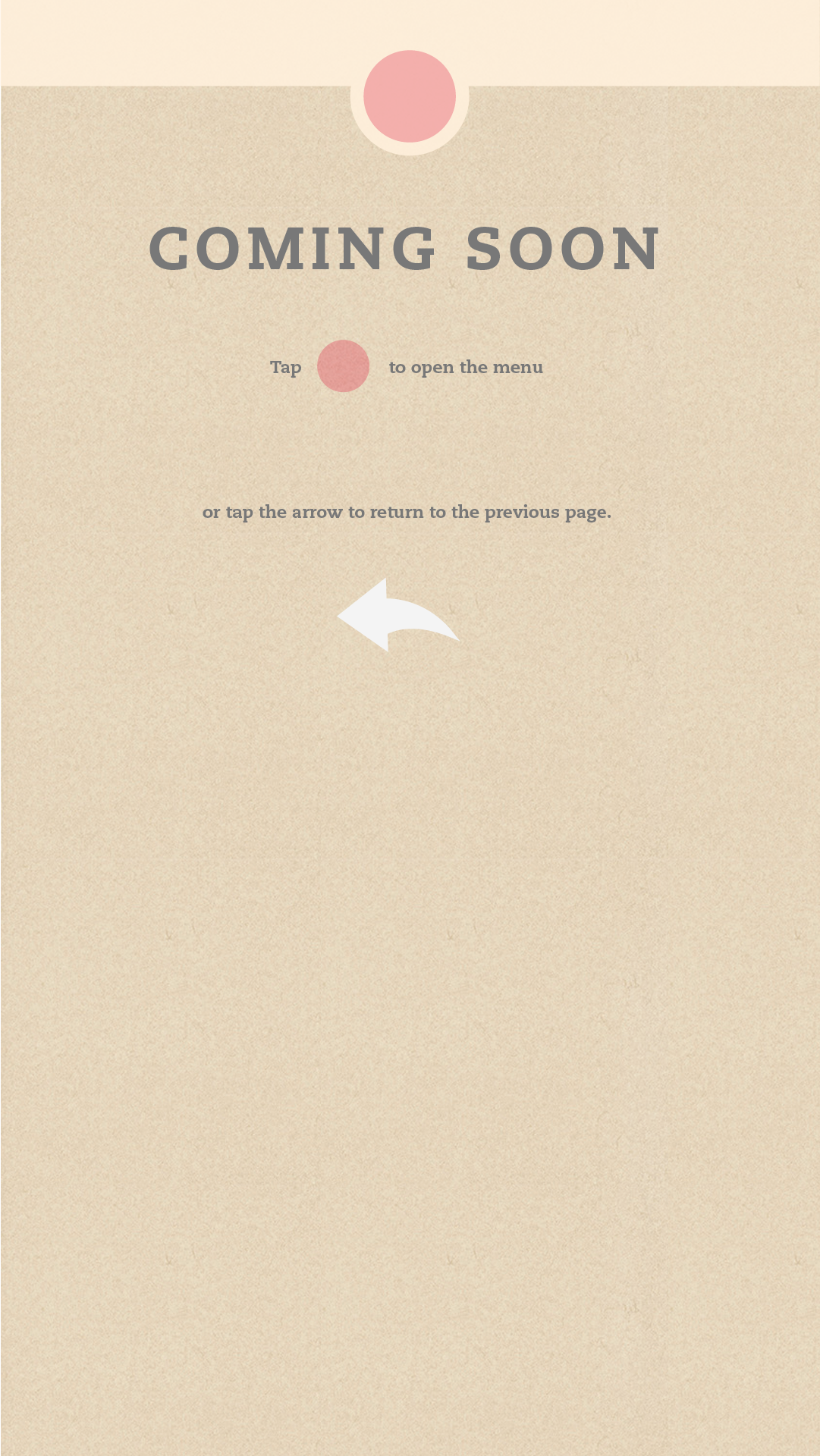 Games! 
I animated Match 4, Pong, and Tic-Tac-Toe screens to show how it should look after development.