The Kennedy Center - KC Café: Environmental Graphics
At Studio D, I designed the signage for KC Café, located in the Kennedy Center in Washington, D.C. There are 5 signs in total - (1) the KC Café entrance sign, and (4) station signs: Espresso, Farm, Field and Sea. 
Tools: Adobe Illustrator, Photoshop, InDesign CC, CAD Tools
The only real lead we were given was that the client wanted each sign to have its own "personality." The space itself has many opportunities to bring out the accented textures and colors.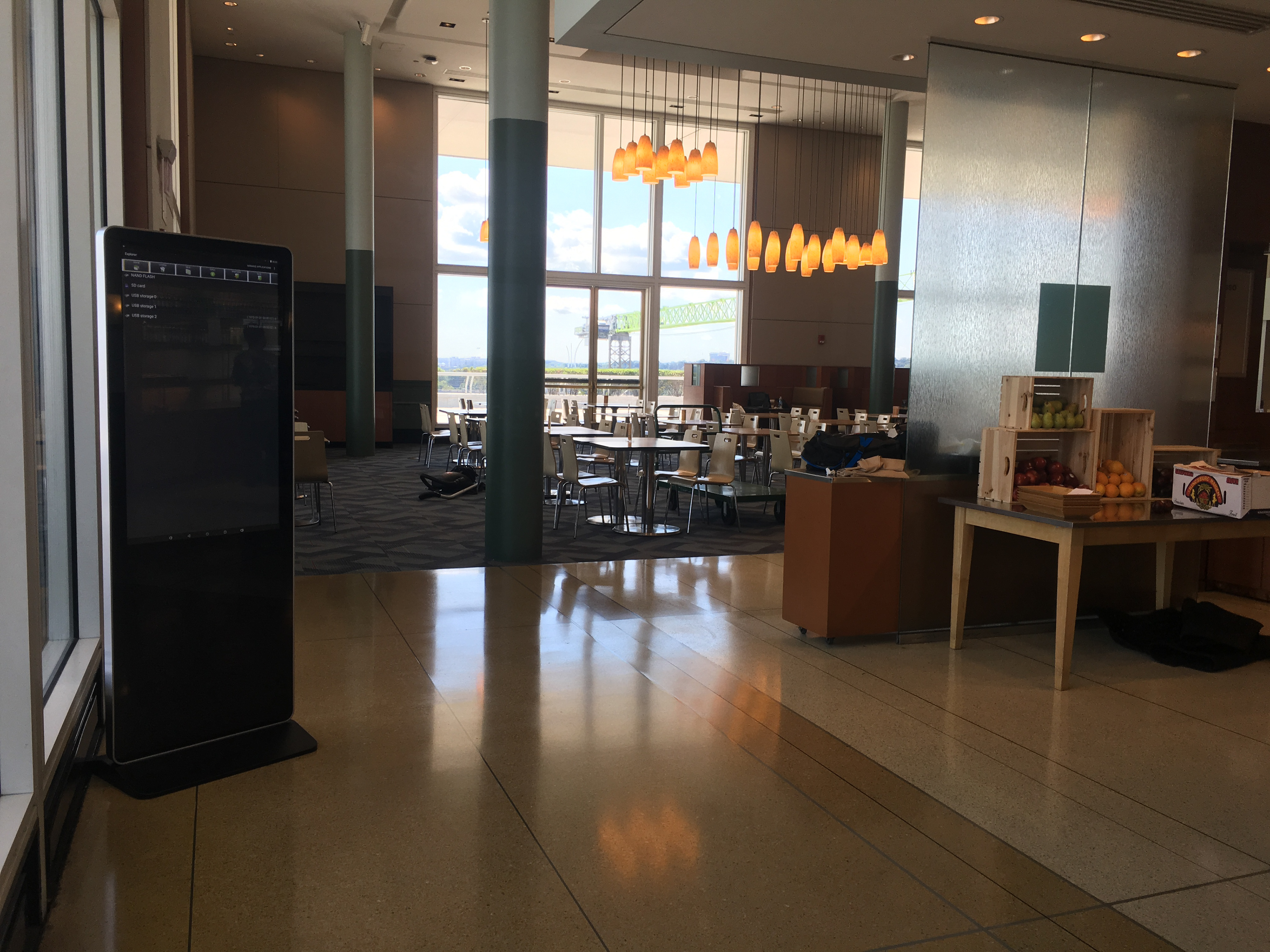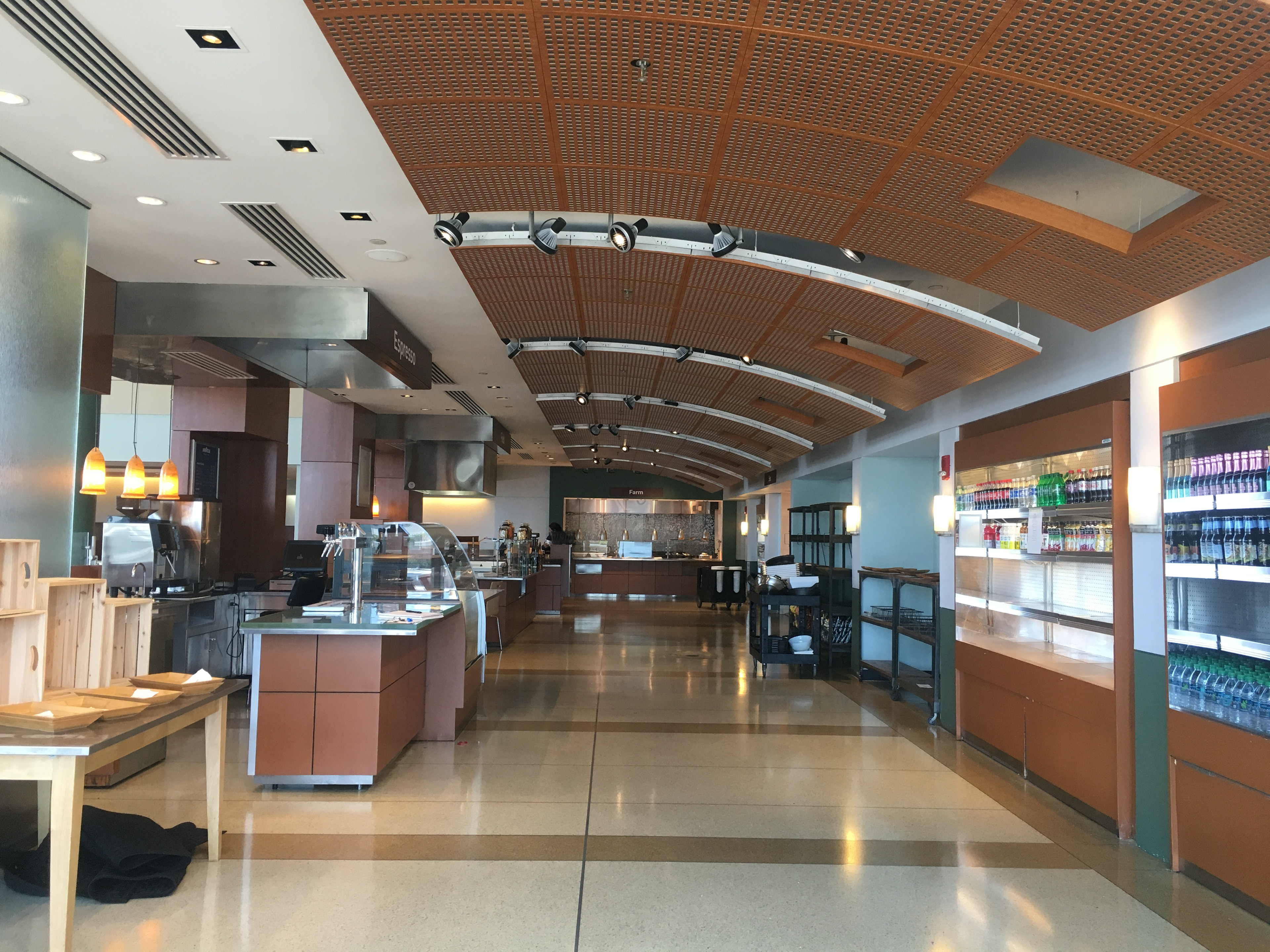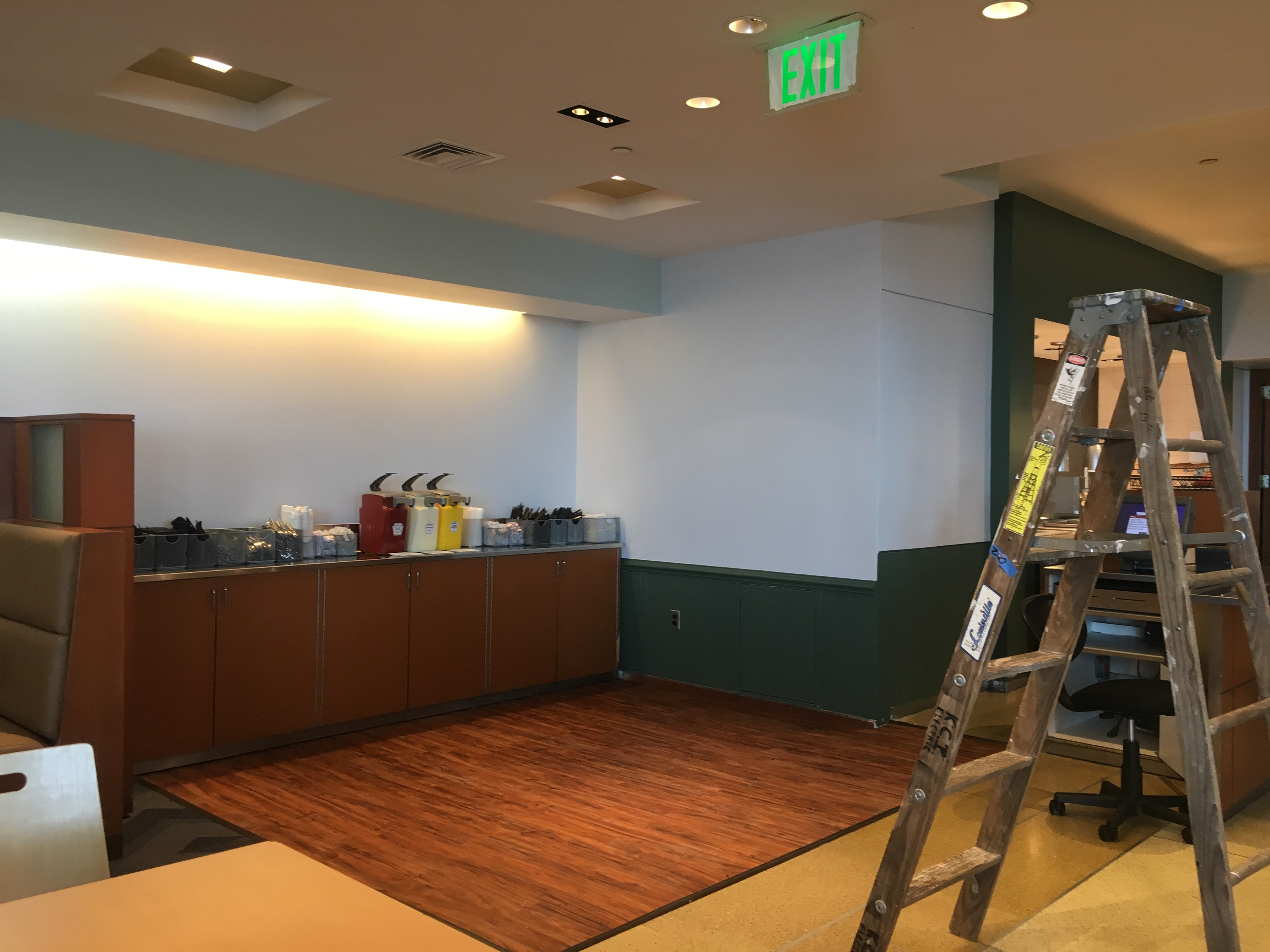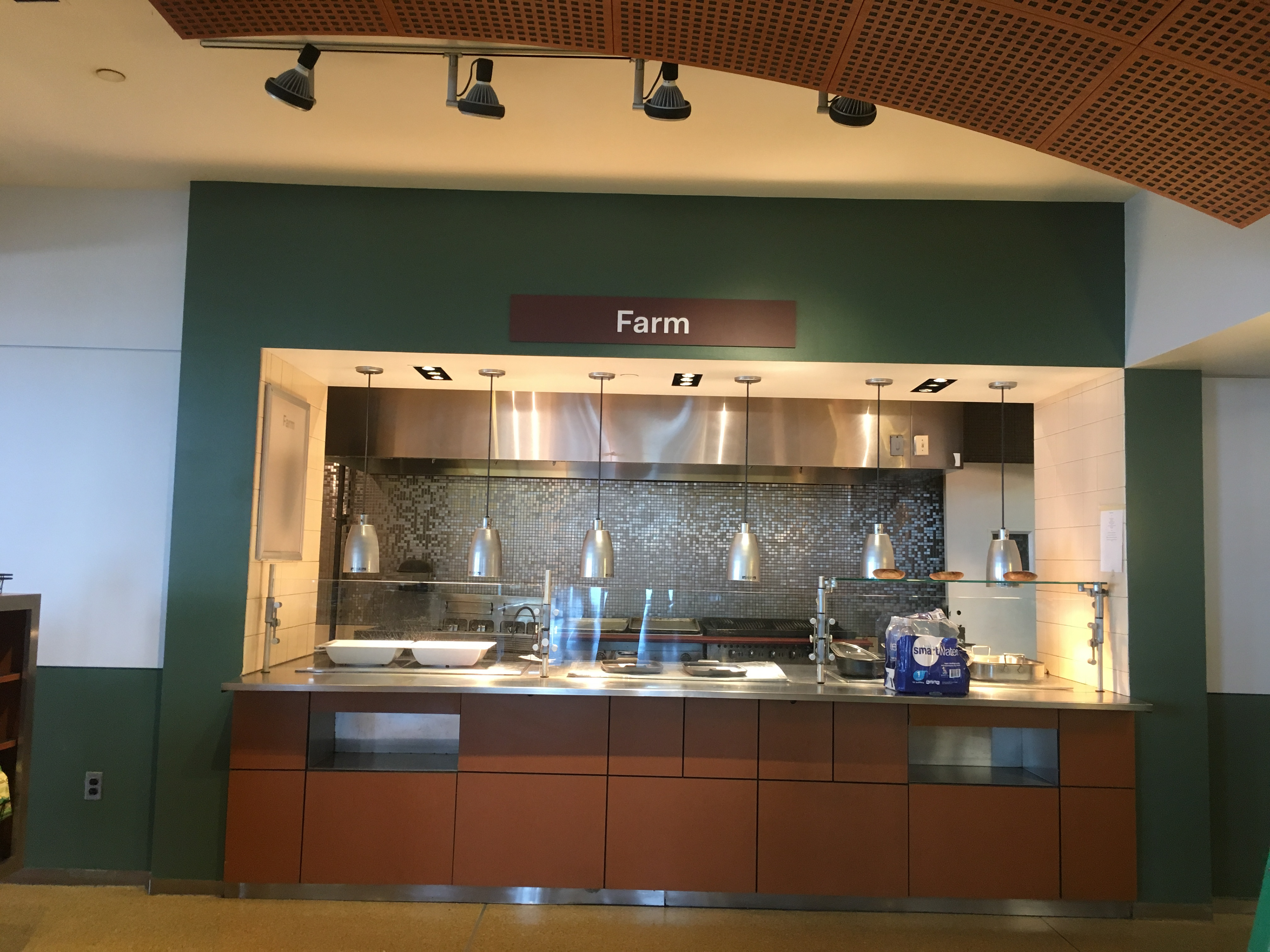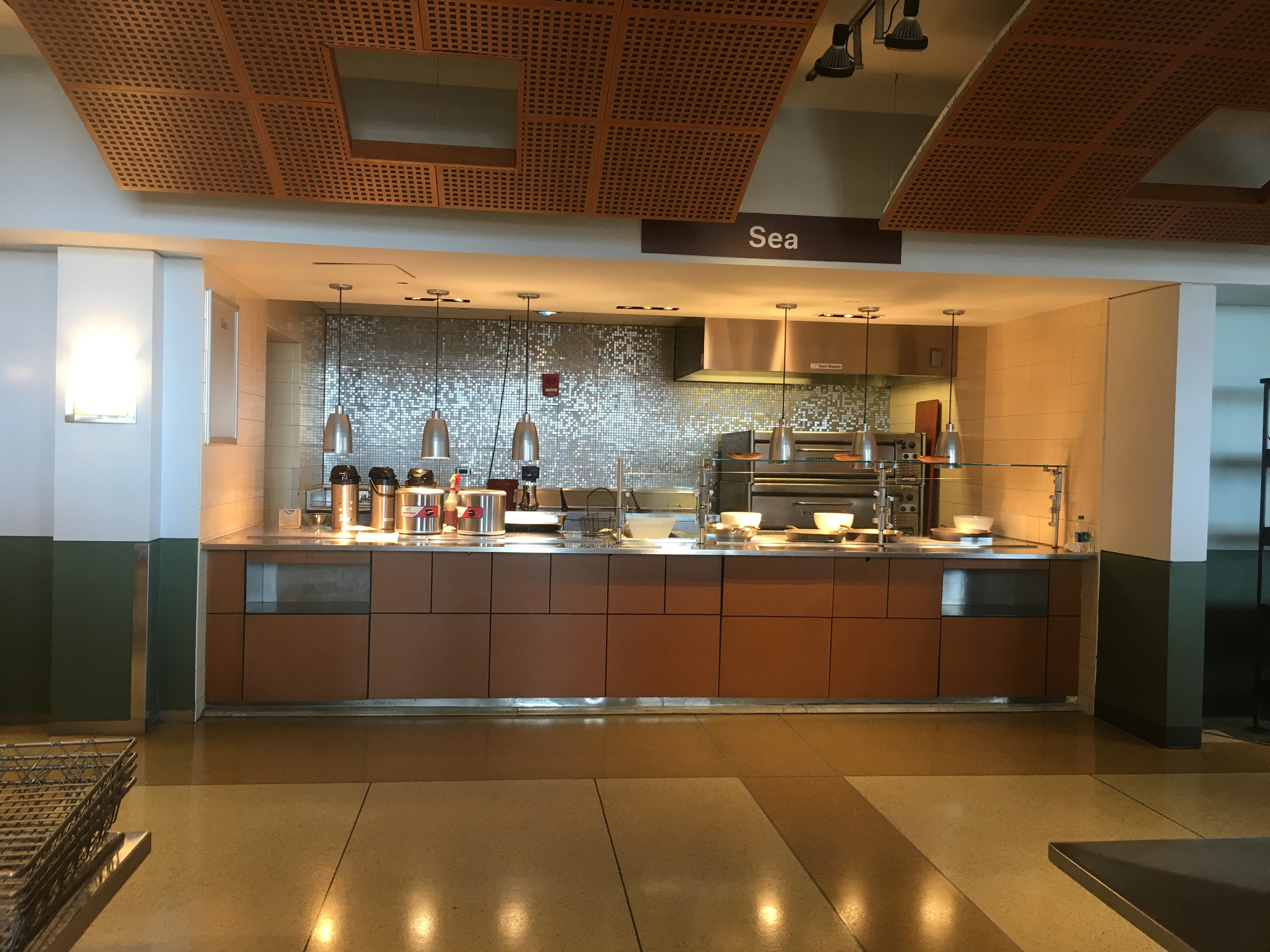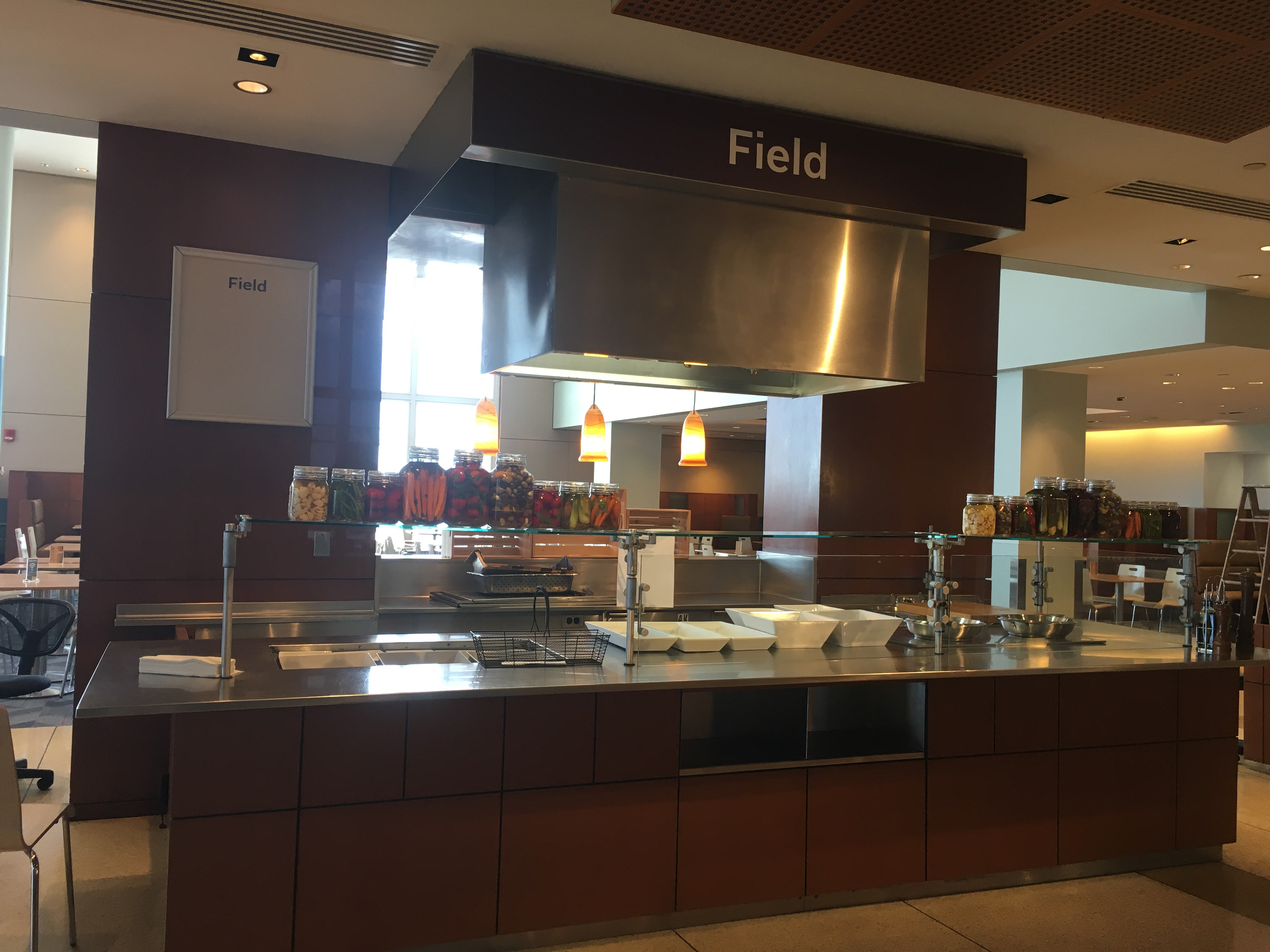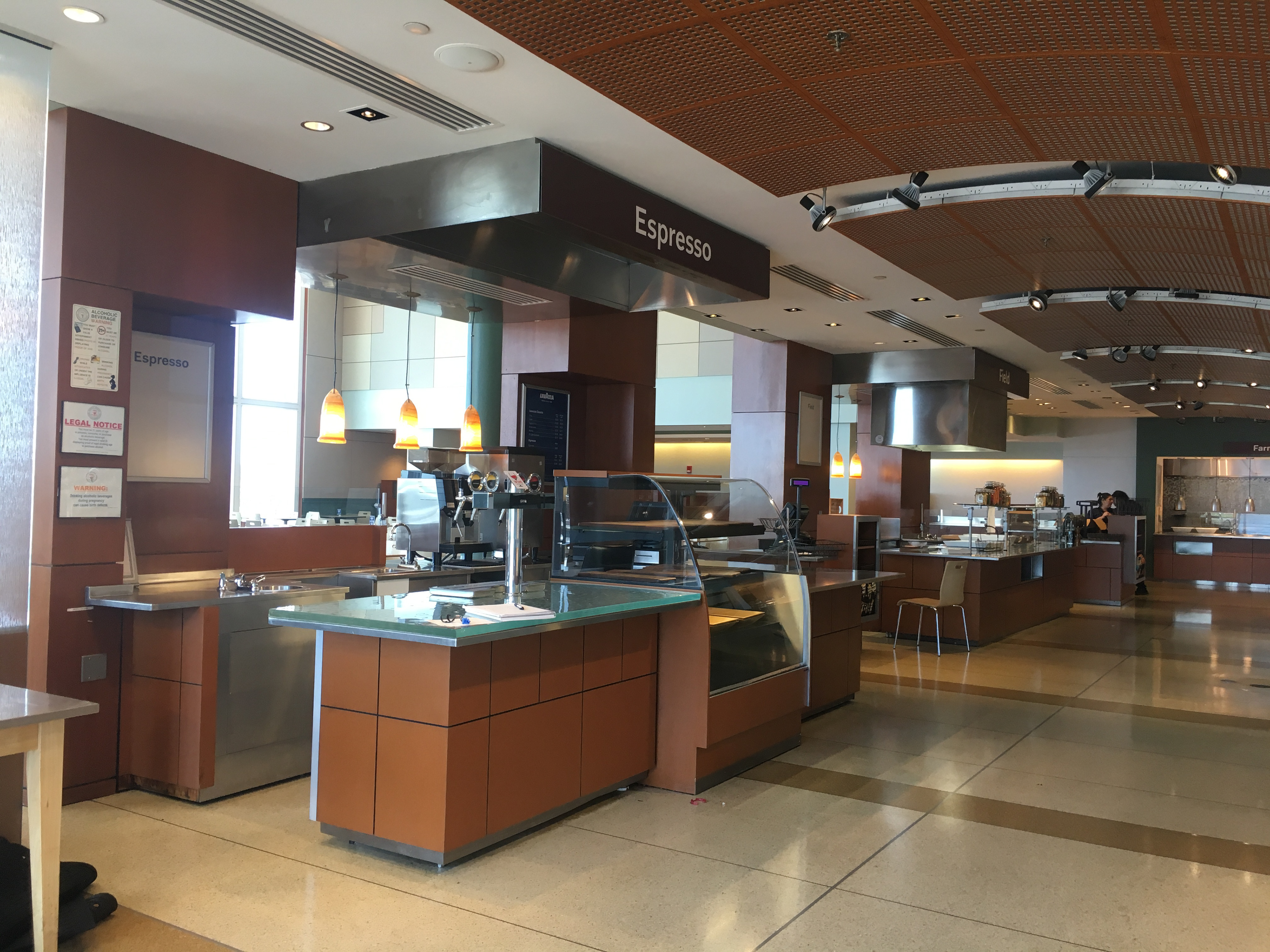 Early mockups
The client wanted each station to have its own "identity," so we developed concepts that had varying textures, graphics and shapes. However, we believed the best solution was to take the existing brand of the location and apply it to the Café. The Kennedy Center logo is Helvetica in tight tracking and leading.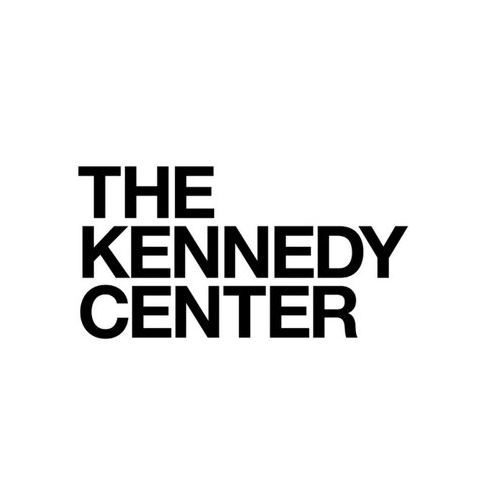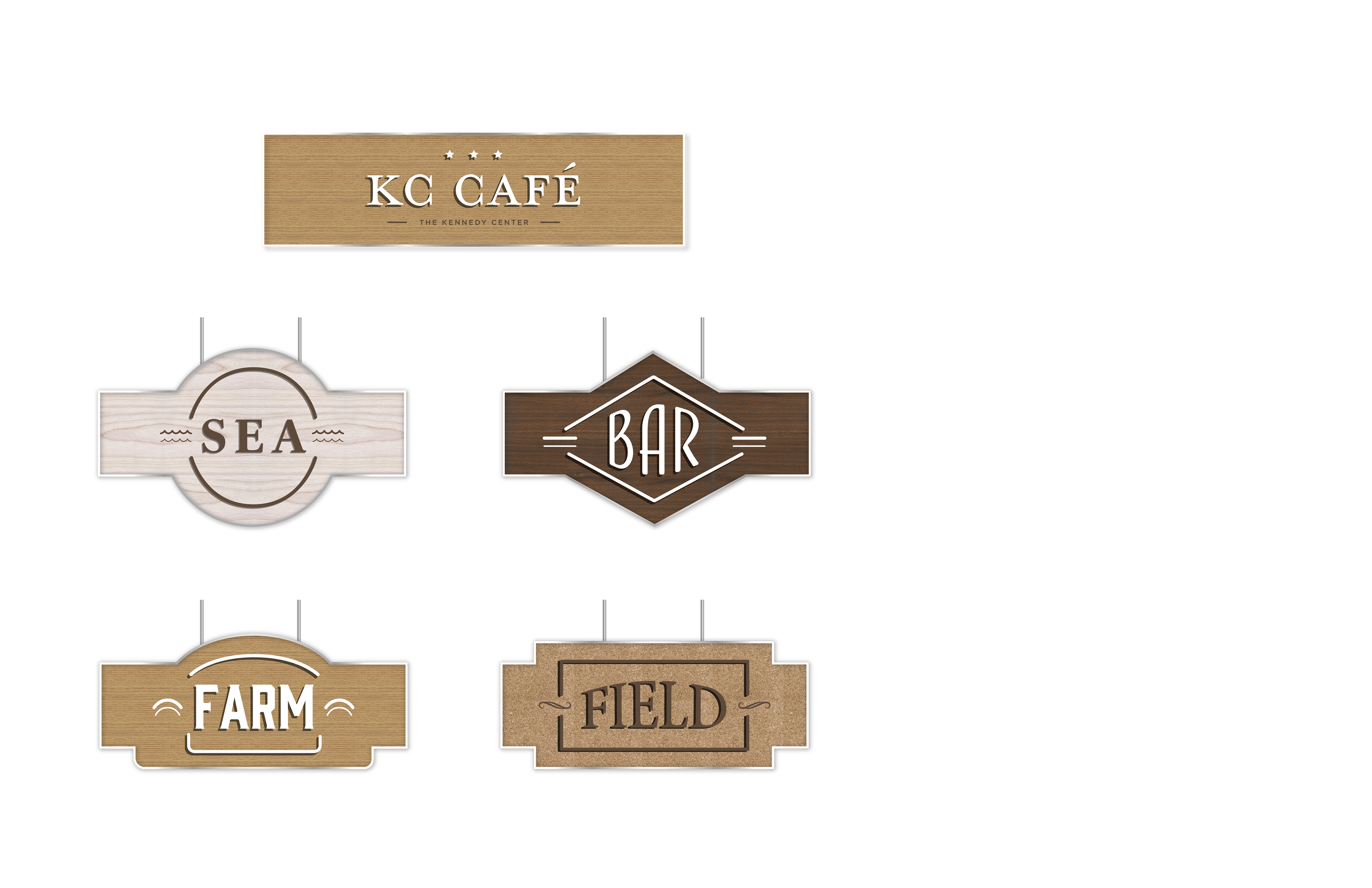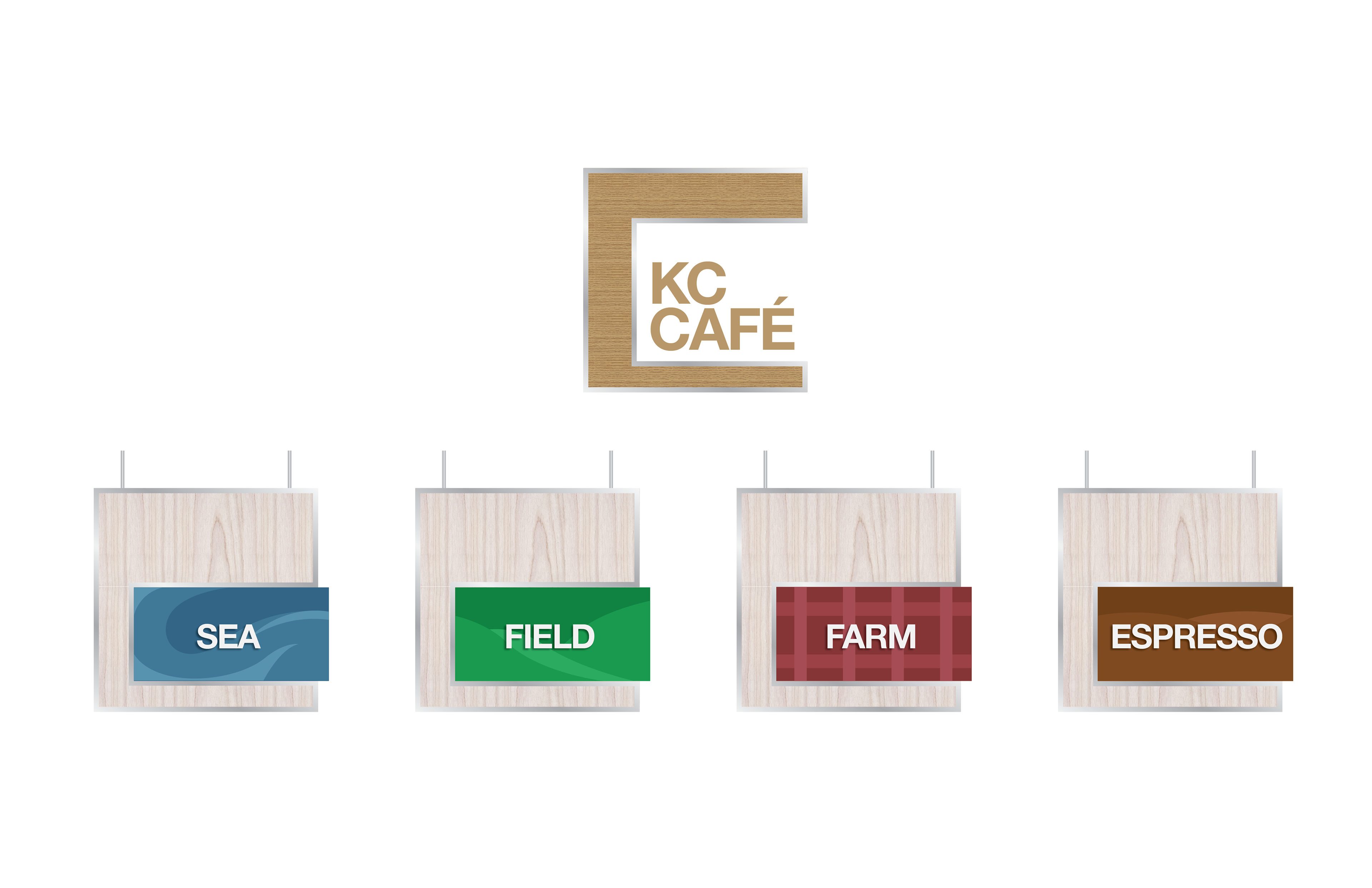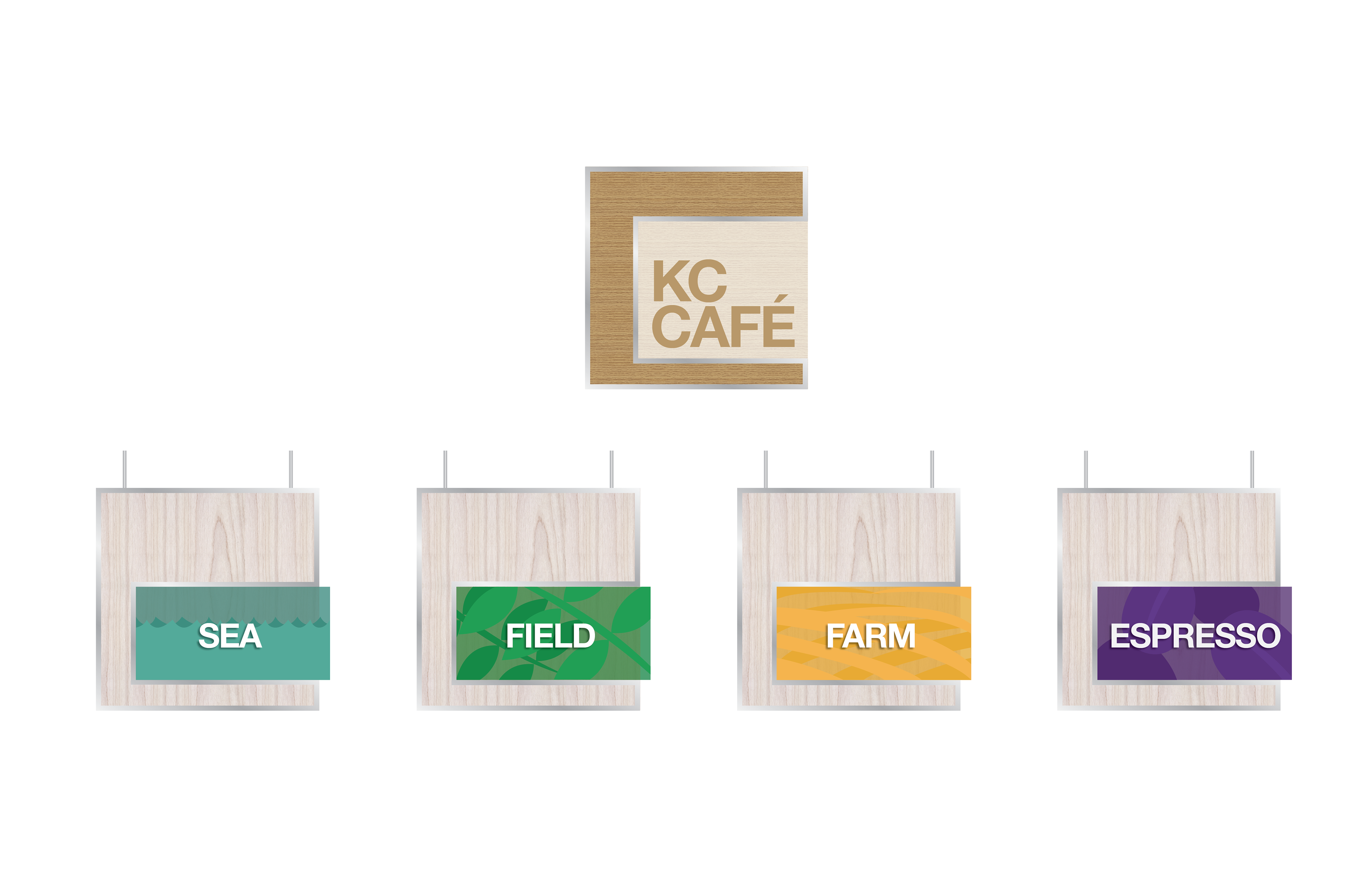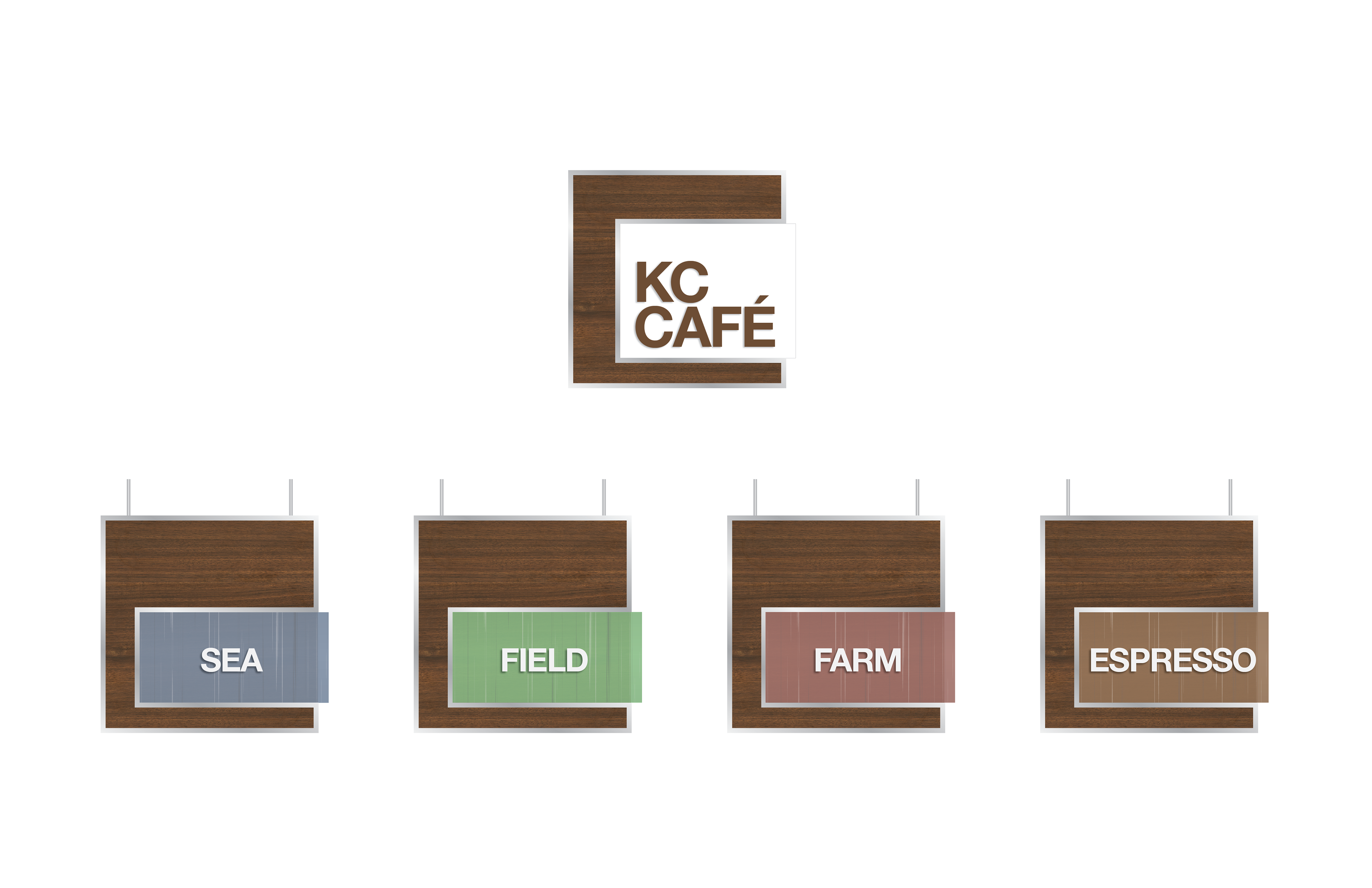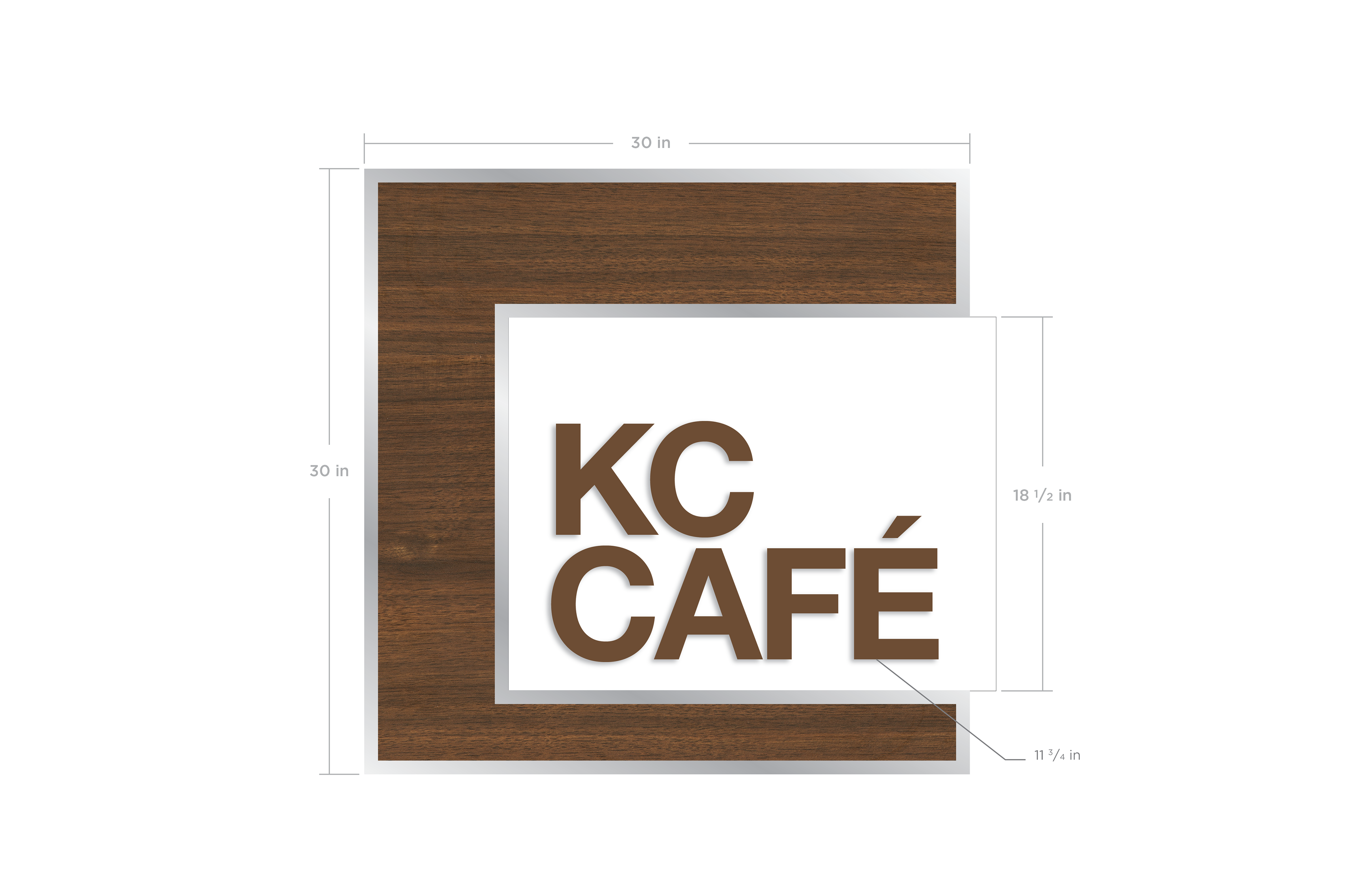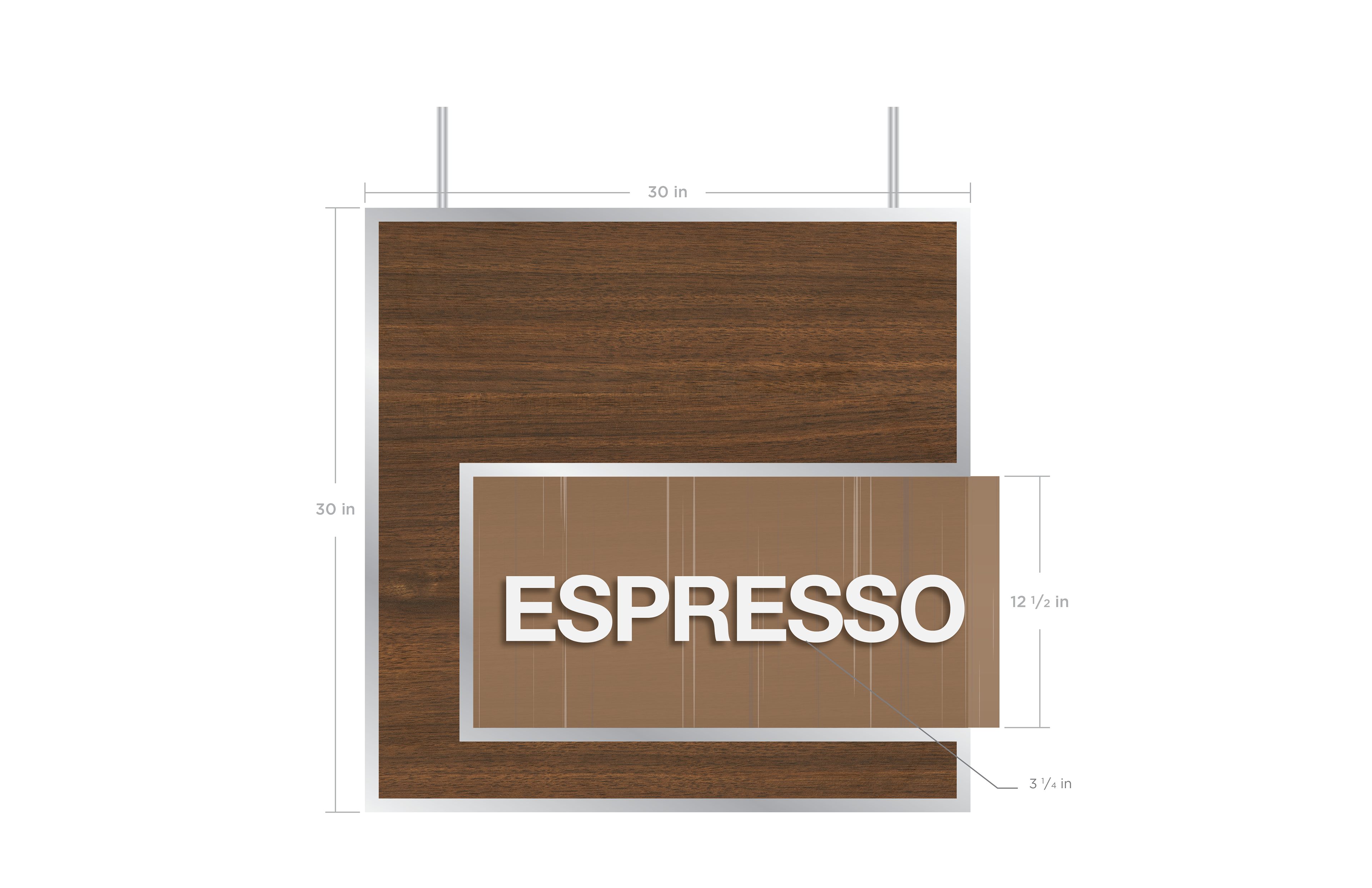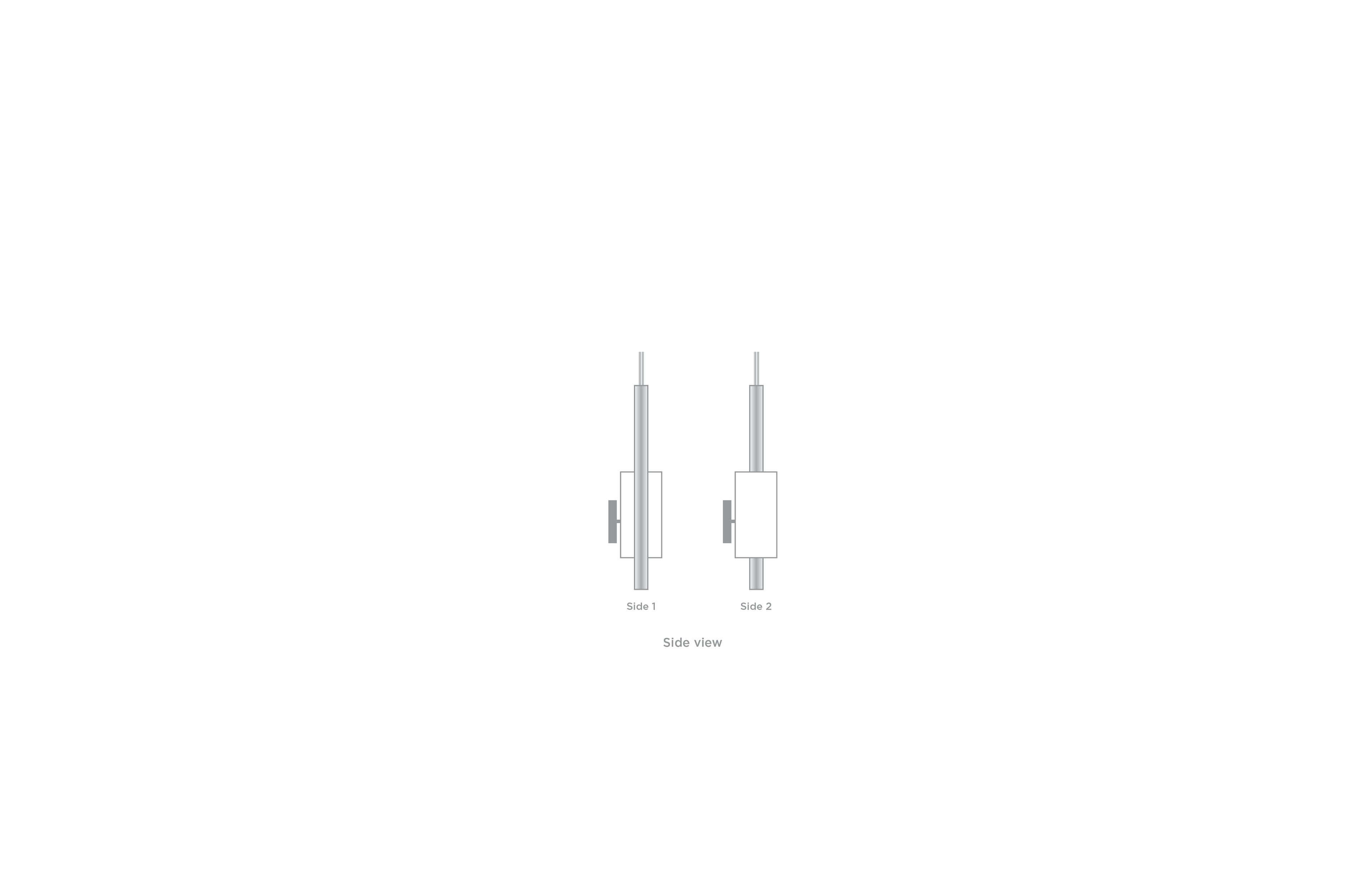 The biggest challenge and issue we ran into was figuring out the signage size. Originally it was spec'd out to 30 inches but needed to be downsized to 24 inches due to the space. Below are the final elevations with updated lengths.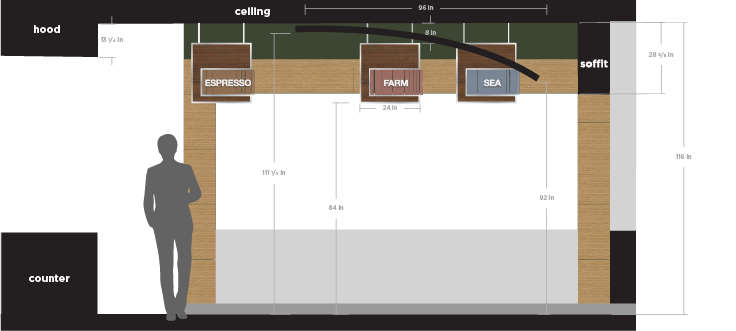 AFTER INSTALLATION IMAGES
The space has a more modern look after the signage installation and the wooden texture soffits invokes more warmth. We had issues with being giving the correct elevations and was able to sort that out before installation with good sizing of the letters for readability.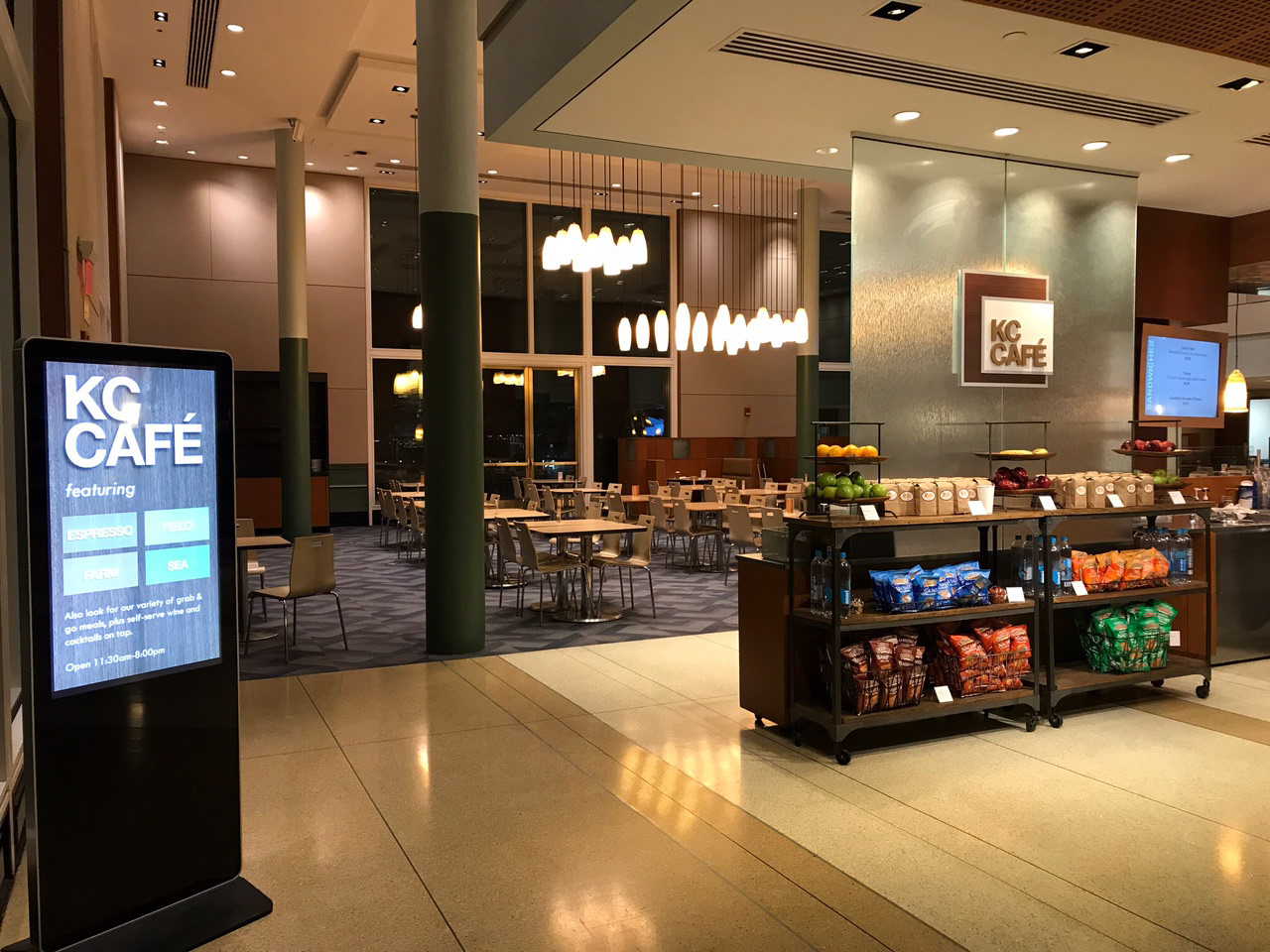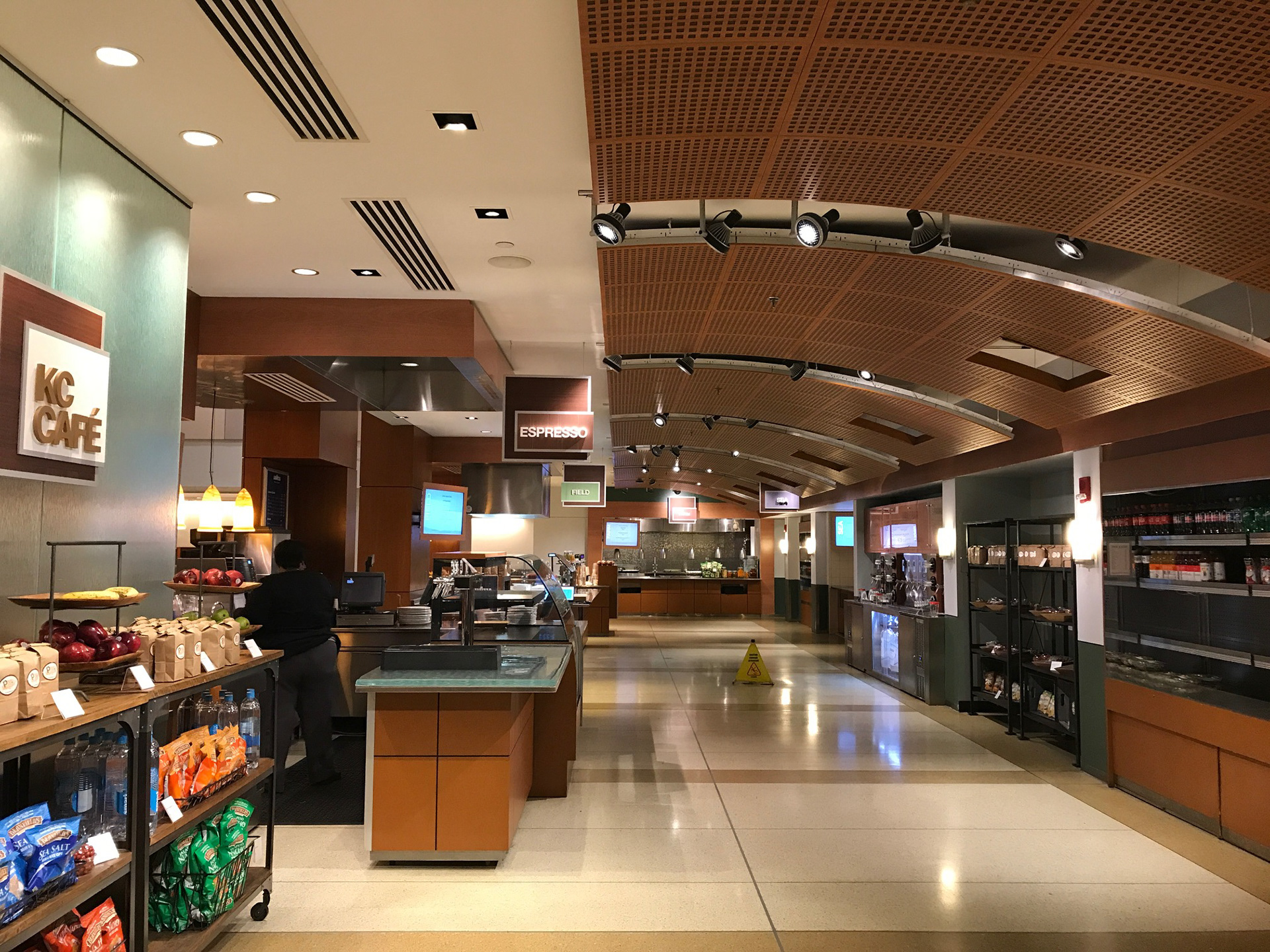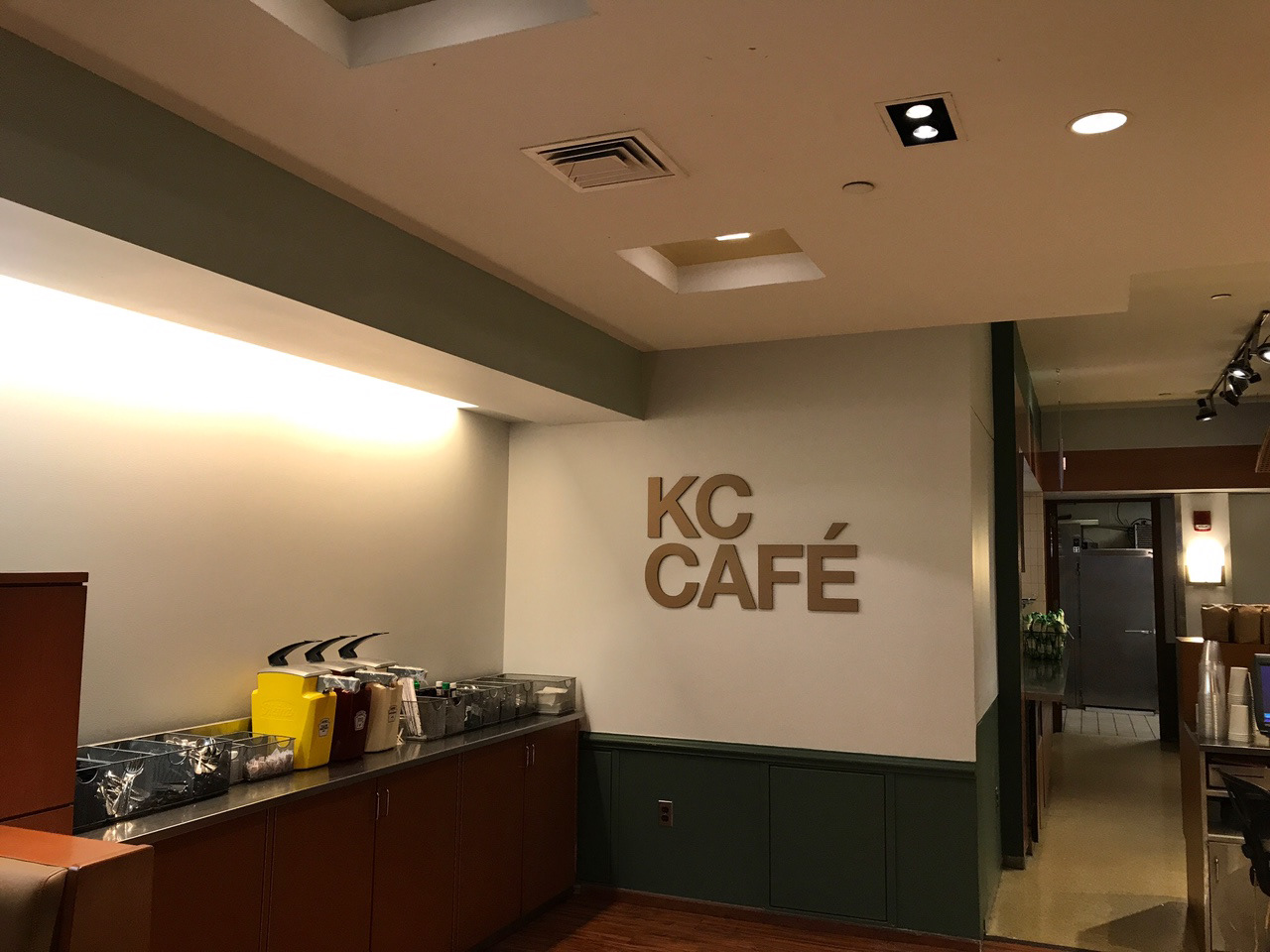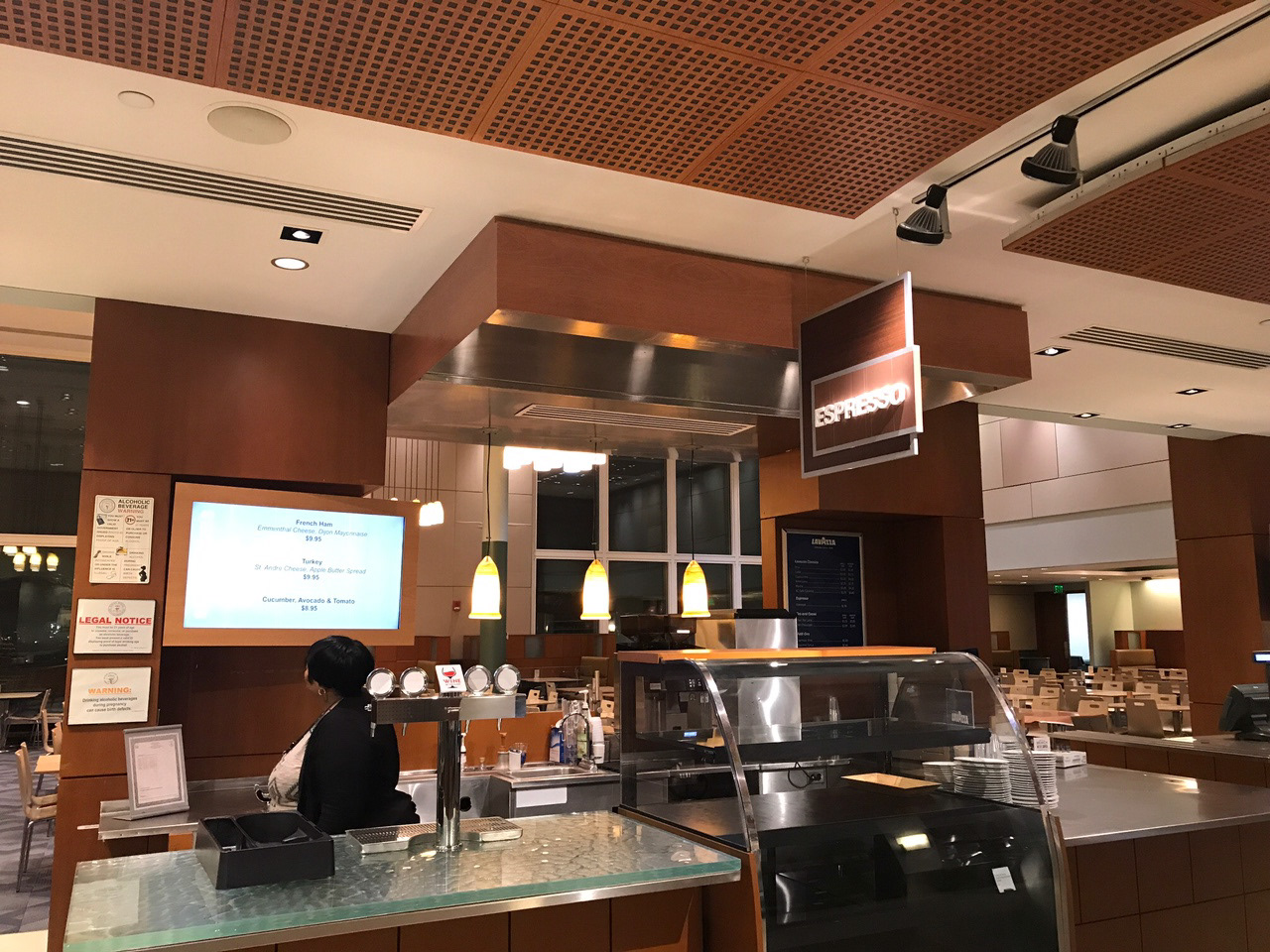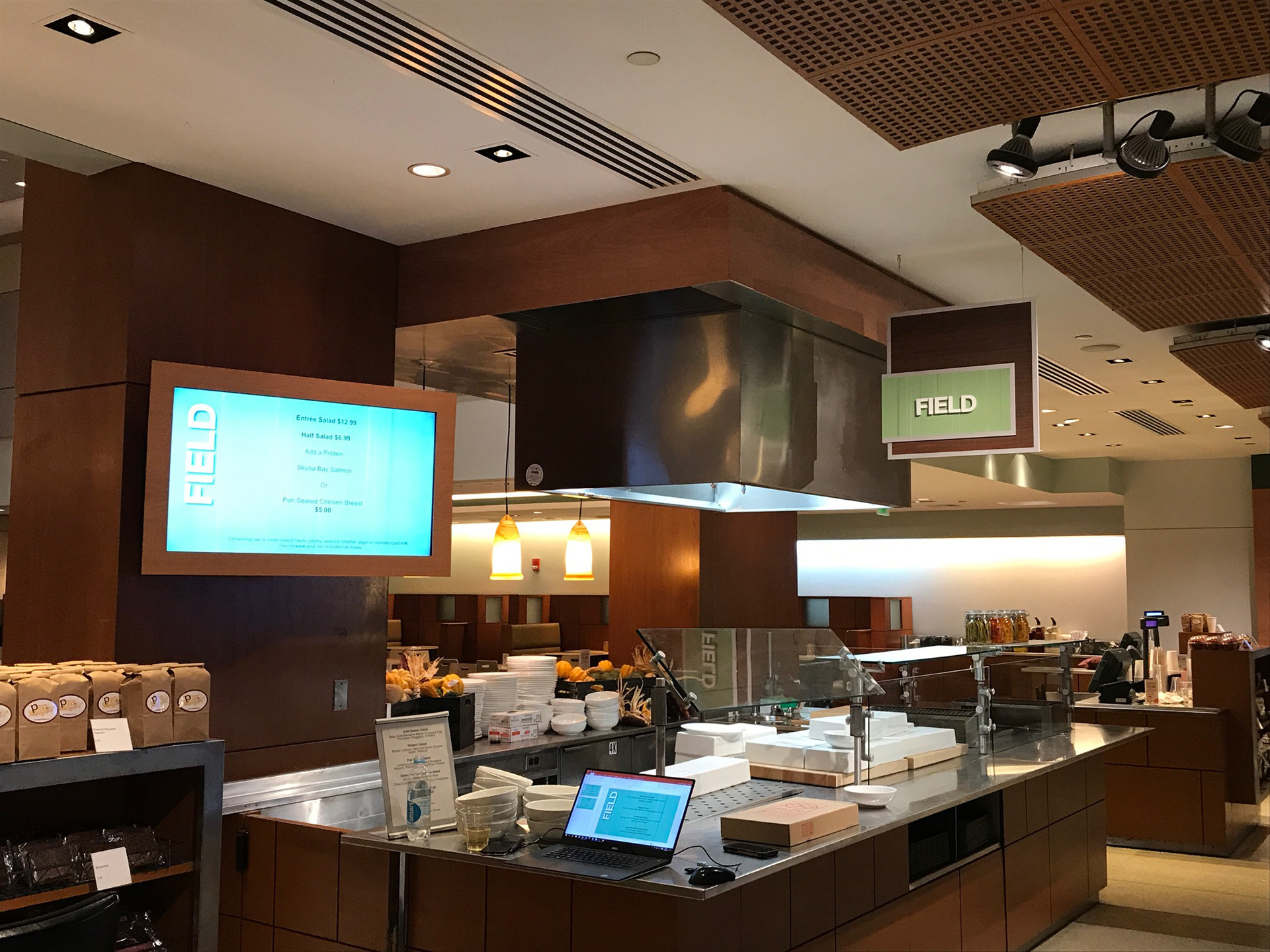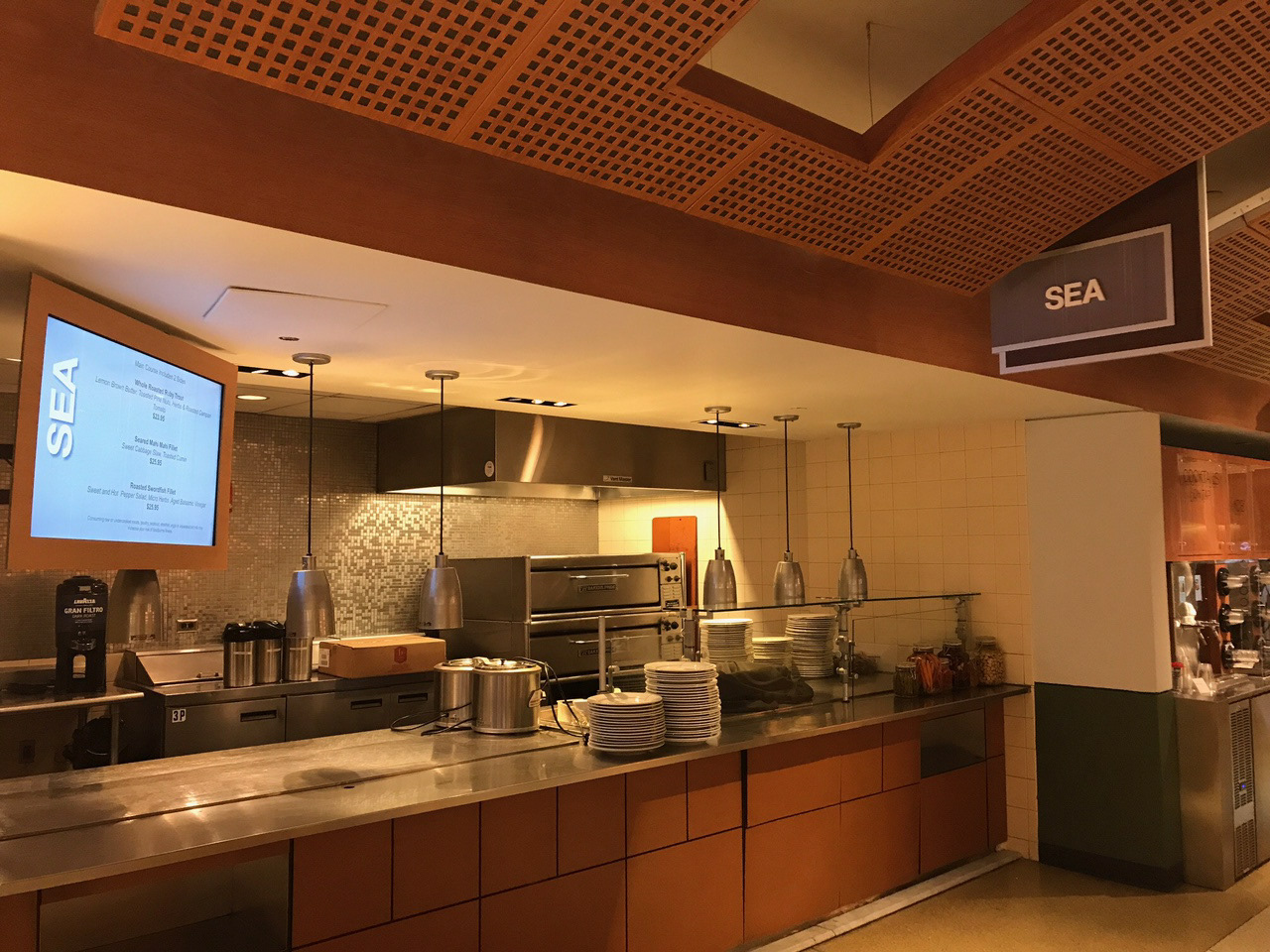 BEFORE & AFTER COMPARISON